Recent easing of restrictions does not address the pain in the sector.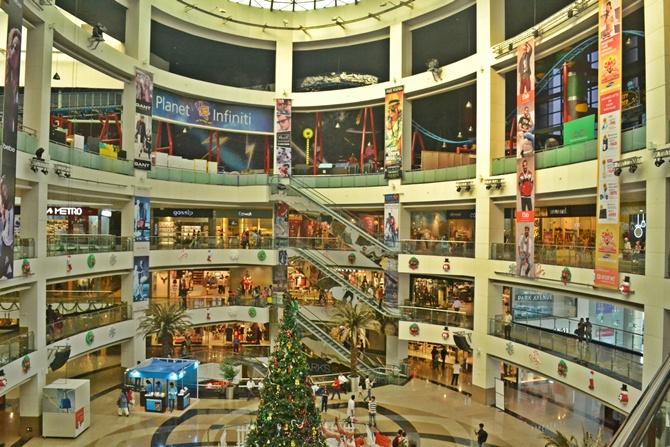 Retail is hardly a threat to India's security, so why is a policy around the sector so cautious?

Many in the industry have asked this question repeatedly. Successive governments at the Centre, regardless of their political affiliation, have adopted a piecemeal approach when it comes to framing rules on foreign investment in the sector.

If anything, this has stifled growth for the industry, which, according to an A T Kearney report, is worth $925 billion, or Rs 60 lakh crore.
Even as the National Democratic Alliance government introduced key changes to the foreign direct investment (FDI) policy linked to retail recently, the thinking behind it continues to be muddled, say analysts.

"The overall mindset of the government towards retail is still what it was 15 years ago,'' says an industry executive. The recent changes were aimed at single brand retail, which includes international brands such as Marks & Spencer, Zara, H&M, Ikea, GAP, among others. While 100 per cent FDI was permitted in single brand under the United Progressive Alliance rule, the current National Democratic Alliance government further eased the sourcing rules.
Foreign brands now have to comply with 30 per cent local sourcing norm three years after their first store is opened in India, instead of three years after incorporating the Indian entity as was required earlier.

Also, technology companies such as Apple could get relief from sourcing rules as the government plans to follow a case by case clearance approach for certain applicants.
Apart from these changes, single-brand chains have also been allowed to start e-commerce business.

Being able to sell online will bring their India business on the same footing as their international business.

As Ikea CEO Peter Agnefjall recently told Business Standard, India would have been the only country in the world where the company was not able to pursue online business. After the policy changes, it is set to change now.
In addition to these modifications, which would certainly make doing business in the country simpler for foreign fashion, furnishing, accessories and tech companies, there's good news for small and medium manufacturers too.

These enterprises, which typically sell their products through platforms hosted by marketplace e-commerce players such as Flipkart, Snapdeal, Amazon and Paytm, can now set up their own online ventures.

The new guidelines have allowed companies manufacturing in India to sell online, something that was a grey area till now.
This is expected to boost Prime Minister Narendra Modi's pitch for "Make in India'' as well.

"I clearly see this (FDI changes) as the government trying to unwind the knots,'' says Anil Talreja, tax partner at Deloitte Haskins & Sells.
But, two pain points still remain. One is multi-brand retail, where large food and grocery players like Walmart and Tesco are present internationally through their chain of supermarkets, and the other is e-commerce.
In India, this category is served by chains backed by Mukesh Ambani-led Reliance Industries and Kishore Biyani's Future Group, besides the unorganised kirana stores.

As Pinaki Ranjan Mishra, partner and national leader, EY, points out, there's no signal from this government yet on any change in stand on multi-brand.
The UPA government had permitted 51 per cent FDI in multi-brand retail, but left it to the states to take a final call on whether foreign players should set up shop in their state or not.

The NDA regime has not changed the policy on paper but has maintained it is opposed to FDI in multi-brand because it could lead to significant job losses.
The fear of hurting the kirana stores is what had caused the previous government to linger over a retail policy and then cautiously open it up to 51 per cent.

It's the same fear that is preventing the otherwise FDI-friendly NDA government from allowing foreign players to open stores in India.

The delay has prompted many companies to rethink their plans. Walmart which had come to India with the intention of setting up retail stores has moved over to cash and carry operations, while French chain Carrefour folded up its India operations a few months ago.
As for e-commerce, FDI is still not permitted in the sector, which is pegged at $16 billion.

Although most companies in the sector are funded by marquee international investors, the rulebook says no to FDI. As a way out, companies are following the marketplace or B2B model where FDI rules are silent. Meanwhile, the government has indicated that a policy on start-ups is on its way. That perhaps, many hope, will also address the issues related to FDI in e-commerce.
Globally, FDI caps in retail are not commonplace, but India has stuck with it, says Arvind Singhal, founder, Technopak, a retail consultancy. "The government should not get into the business of ownership in retail,'' he says.

Rather, it should look at whether there's fair competition in the sector or not; and whether consumers are being protected in terms of quality of products and services, he says. "The rest should be left to market forces."
The wait is on.