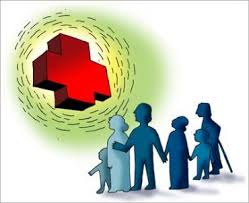 Public sector general insurer National Insurance Company on Wednesday made a strong case for monitoring of pricing by private hospitals for a comprehensive health delivery system.

"There is a need for monitoring of pricing of private hospitals which are profiteering at the cost of society and insurance companies," NIC Chairman and Managing Director of A V Girija Kumar said.

Pricing of products by hospitals was not regulated, Kumar said at an interaction organised by Merchants Chamber
in Kolkata.
Stating that there was a need for a strong enforcement agency for monitoring hospitals so that they desisted from charging exorbitant rates, Kumar said that the country should have an exclusive national health regulator.
At present the health delivery mechanism in the country was not integrated, Kumar said.
"Healthcare financing and delivery should be integrated and this will help the insured people immensely," he said.
He said 80 per cent of the people of the country were outside health coverage.
NIC made a profit of Rs 1,000 crore (Rs 10 billion) in the last financial year, Kumar added.