Infosys, India's second-biggest software services exporter, on Friday reported better-than-expected 1.3 per cent rise in its June quarter net profit on winning key clients in North America and Europe and raised its annual US dollar revenue outlook.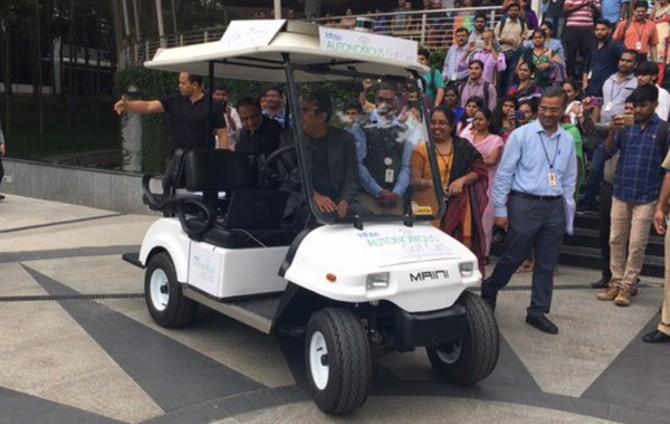 The net profit in April-June 2017-18 at Rs 3,483 crore, or Rs 15.24 per share, was 1.3 per cent higher than Rs 3,436 crore (Rs 15.03 a share) in the same period a year ago.
Infosys raised its US dollar revenue growth guidance for the fiscal to 7.1-9.1 per cent, from the previously projected 6.1-8.1 per cent. However, Infosys maintained its constant currency revenue guidance at 6.5-8.5 per cent.
Revenue grew 1.7 per cent to Rs 17,078 crore in the first quarter of 2017-18 as against Rs 16,782 crore in the year-ago period.
Infosys, which has been battered by a series of events including a spat between its board and high-profile founders led by former chairman N R Narayana Murthy over corporate governance, added eight clients in the USD 100 million-plus category during the first quarter.
"Our persistent focus on execution in Q1 is reflected in broad-based performance on multiple fronts -- revenue growth, resilient margins despite multiple headwinds, healthy cash generation and overall business results," Infosys CEO Vishal Sikka said.
Sikka, who arrived for the media briefing at the company's headquarters in an autonomous (driverless) vehicle built by Infosys engineers, said he was encouraged by the uptick in revenue per employee for six quarters in a row.
He was also enthused by the strong momentum in new high growth services and software that the company has seen.
"The widespread adoption of our grassroots innovation and education initiatives continue to fuel our transformation, and I am proud to see Infoscions embrace and drive Infosys towards becoming a next-generation services company," he said.
India's USD 150-billion IT industry is facing headwinds in its biggest market, the US, where clients are holding back spending and the Donald Trump administration is tightening rules on H-1B skilled worker visas, of which Infosys leads in usage among peers.
On a sequential basis, Infosys's net profit declined 3.3 per cent while revenues were down 0.2 per cent in rupee terms.
In US dollar terms, Infosys's net profit grew 5.8 per cent to USD 541 million in the June quarter while revenues rose 6 per cent to USD 2.65 billion from the year-ago period.
Liquid assets including cash and cash equivalents and investments were at Rs 39,335 crore as of June 30, 2017.
"We successfully navigated yet another quarter of significant currency volatility through our hedging," Infosys CFO M D Ranganath said.
Its total headcount stood at 1.98 lakh at the end of the June quarter.
"We had broad-based growth across geographical and industry segments. Our initiatives on operational discipline led to record levels of utilisation and better realisation during the quarter," said U B Pravin Rao, COO.
"Our new services and software offerings are helping us strengthen our positioning in the market," he added.
Ranganath said the focus on strong cash generation led to a healthy operating cash flow.
Image: Infosys CEO Vishal Sikka arrives for the media briefing at the company's headquarters in Bengaluru in an autonomous (driverless) vehicle built by Infosys engineers in Mysore. Photograph: Courtesy, Vishal Sikka on Twitter.