The stalled Doha round of global trade talks might get a new lease of life as trade and commerce ministers from some key negotiating countries get together to conclude a deal within the 2011 deadline.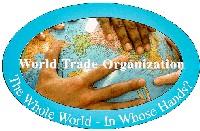 The meeting is expected on the sidelines of the World Economic Forum in Davos Klosters, Switzerland, on January 26-30.

"As always, there is going to be an informal meeting of the trade ministers to see how the talks can be progressed further and if 2011 is possible," said a senior commerce department official.

The meeting, likely to take place mainly amongst the US, EU, Brazil, China and India, would seek to form a grouping to discuss and agree on some issues that continue to act as irritants in the negotiations.

Earlier during the month, Pascal Lamy, director-general of WTO, had indicated the respective chairs concerning agriculture and Nama might come up with a new set of negotiating texts towards the end of the first quarter.

The US had been vocal in expressing discontent over the agreements reached so far between countries in the past nine years.

The present round was launched in Doha, Qatar, in November 2001.

Need all to move

"We are at the point where we must have negotiators, and all negotiators have to be prepared to move out of their comfort zones towards agreement. There can no longer be any red lines. All members must be in a position to engage into substance on a 'without prejudice' basis, under the single undertaking," Lamy said.

In October, commerce and industry minister Anand Sharma held a series of informal consultations with Lamy and some of the key ambassadors to help reach a consensus.

India was also instrumental is resurrecting the talks in September 2009 to break the stalemate amongst countries, after the 153 members failed to reach a deal in 2008.

Recently, the G-20 leaders agreed to 2011 as the next "window of opportunity" to close a deal.

The leaders had earlier agreed to close the negotiations on at least some significant issues pertaining to agriculture and non-agricultural market access (Nama) by 2010.

However, prospects of having a deal by 2010 became bleaker, with developed countries resorting to creation of jobs by strengthening their domestic industries, thereby resorting to more protectionist measures than encouraging free trade.

The last ministerial meeting, held during November 30–December 2, 2008, in Geneva after a gap of four years, failed to make any progress.

This was even as all countries reiterated their commitment to a rule-based multilateral trading regime, which would help poorer countries export more and seek substantial reduction in subsidies.