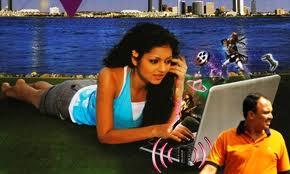 Industry officials and experts on Thursday applauded the government's move to 'promote e-auction' for the procurement of goods and services, among the top policy priorities unveiled by Prime Minister Narendra Modi.

"It is a very good idea which will introduce transparency and may require re-tooling in the functioning of the government," said Rajat Kathuria, director and chief executive at the New Delhi-based think-tank Indian Council for Research on International Economic Relations or ICRIER.

E-auction or e-tendering moves the process of bidding for government contracts completely online, removing most manual procedures and, therefore, creating an accountability trail.

Though not mandatory, e-auctioning is quite widespread within the government machinery currently.

The ministries of civil aviation, communications and information technology, along with coal, have been early adopters of the e-auction, using the method for their tendering process over the last few years.

The United Progressive Alliance government had introduced e-auctioning for distribution of coal in 2005, largely for non-core consumers
in the cement, fertiliser and paper sectors.
Since then, the state-owned miner, Coal India, has been selling over 11 per cent of its annual 462 million tonne output through auctioning on the electronic platform.
While auctioning was also introduced for captive coal allocation in 2010, it is yet to be transferred from the physical to the electronic platform.
E-auctioning is also being used since 2011 for the distribution of iron ore, a key raw material for the steel industry.
However, iron ore auctions, being limited to Karnataka currently, are being conducted not as a policy measure but on the directions of the Supreme Court as an interim arrangement to help the local steel-makers tide over an ongoing supply crisis after iron ore mining was banned by the apex court on allegations of illegalities.
Kathuria said that the last spectrum auction held by the department of telecommunications is a very good example of how government resources need to be given out.
"It made the process very transparent," he said.
It might also come as a confidence booster for the bureaucracy as the 'underlying principle of bringing transparency is to reduce the risk of being victimised or being framed for a certain decision,' added Kathuria.