Passenger number has dropped below 100,000; a first since September.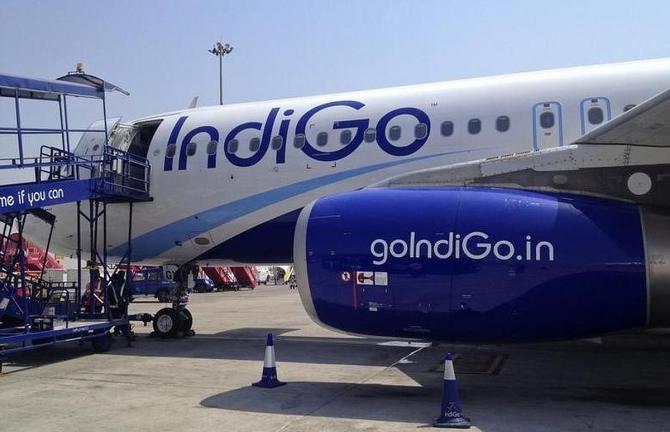 IndiGo, India's largest airline, is in talks to raise fresh funds as a second wave of pandemic has led to collapse in travel demand.
The airline may look to raise Rs 3,500-4,000 crore.
On Monday, only 97,761 passengers flew.
With flyers cancelling bookings, airlines had to put aside flights and operated only 1,306 of them.
Both the numbers are the lowest since August 28, when traffic had crossed 100,000 since air transport had reopened on May 25 after a two-month lockdown.
IndiGo had in January shelved plans to raise up to Rs 4,000 crore through a qualified institutional placement (QIP) because it saw quick recovery.
A senior executive of IndiGo said though the airline's current cash balance was enough to sustain it, it was thinking long-term and preparing for a longer pandemic.
At the end of Q3 FY21, IndiGo had a cash reserve of Rs 18,365 crore, of which Rs 7,444 crore was free cash.
But the reserve has been hit hard due to the lockdown, with about 40 per cent of the costs being fixed ones like lease rentals, the maintenance cost of aircraft, and salaries.
The impact of the second wave has been so severe that IndiGo, which was operating almost 1,200 flights in February, did barely 715 flights on Monday.
Smaller airlines like Go Air, Vistara, and Air Asia India were able to operate 71, 69, and 39 flights, respectively.
"Forward bookings for even the next 20 days have become zero.
"Things were looking stable and we had started rebuilding schedules with some predictability on occupancy.
"That is all gone now. I'm frustrated and waiting for this (unpredictability) to end," said the executive.
Revenue management, getting the highest price for a ticket, is based on historical data.
With big data computing, airlines know with precision what the demand will be for a flight on a certain day.
But the changing pattern of the infection has thrown that out of the window.
"For the summer schedule, we were depending on historical data from 2019, thinking things were back to normal. Now there is no relation.
"We are again flying blind," a network planner at Air India said.
Ameya Joshi, who studies airline networks and is founder of aviation blog Network Thoughts, wrote on his blog with vaccination still some distance away and the current daily cases being 3.5 times what was experienced in the first wave, air travel would take some time to recover.
"However, when vaccination picks up speed, air travel could come up much faster than before," he wrote.
Adding to the worries of the airlines, a large number of pilots and cabin crew are being infected by the virus, making them unfit to fly.
Industry sources indicated more than 400 flight crew members were infected while around 15 have succumbed to the disease.
Pilots of Air India on Tuesday informed the airline's management they would stop working if the company failed to set up vaccination camps all across the country for its flying crew.
In a letter addressed to the airline's director (operations), R S Sandhu, on Tuesday, the Indian Commercial Pilots Association (ICPA), the union of the erstwhile Indian Airlines pilots and pilots of narrow-body aircraft of the airline, said that many members of the airline crew had been diagnosed with coronavirus, and were struggling to get oxygen cylinders.
Photograph: Vivek Prakash/Reuters