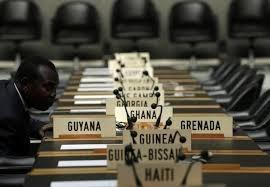 India is streamlining its Customs procedures and implementing trade facilitation, but the country's import structure still remains complex, World Trade Organization has said.
India, it said, took to self-assessment for Customs procedures in 2011 to facilitate trade, and around 97.6 per cent of imports were processed through the risk management system.
"Despite the implementation of these measures, India's import regime remains complex, especially its licensing and permit system, and its tariff structure, which has multiple exemptions, with rates varying according to product, user or specific export promotion programme," the Geneva-based multi-lateral organisation said.
According to the sixth Trade Policy Review of India, prepared by WTO, the country has taken several initiatives to modernise its intellectual property regime administration and continues its efforts to enforce IPRs.
Acknowledging India's support for the multilateral trading system, it said the country has historically been party to a few regional trade pacts.
"However, despite India's reservations, regionalism has increasingly become an element of its overall trade policy objective of enhanced market access for its exports. This is evidenced by the 15 agreements currently in force and its involvement in the negotiation of other agreements," it added.
It said that the simple average MFN (most favoured nation) tariff rate rose to 13 per cent in 2014-15 from 12 per cent in 2010-11.
"This reflects a rise in tariffs in agriculture, particularly for cereals and preparations thereof, oilseeds and fats, and sugars and confectionery," it added.
It also took note of India's WTO-bound tariff levels "much higher than the applied rates", especially for many agricultural products.
It said these gaps allow the government to modify tariff rates in response to domestic and international market conditions, but at the same time, they reduce tariff predictability.
India, the report added, continues to apply import quotas on marble and similar stones and sandalwood.
"State trading applies to certain agricultural goods, urea, and certain petroleum oils as a policy tool to ensure, inter alia, a fair return to farmers, food security, supply of fertiliser to farmers, and functioning of the domestic price support system," it said.
The report also mentioned India's recognition that structural issues act as a barrier to higher growth.