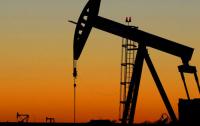 India has decided to pay Iran in gold for its oil purchases, writes Faisal Kidwai


India has decided to pay Iran in gold for the oil it purchases, according to a report carried by an Israeli news website DEBKAfile.
The move is an attempt to work around the sanctions imposed by the United States and Europe over Iran's alleged nuclear programme.
India had earlier indicated that it was in talks with Iran to pay for the oil in either rupees or in yen, but now it seems that India has decided to switch to gold.
An Indian delegation visited Tehran last week to discuss payment options in view of the new sanctions.
The two sides were reported to have agreed that payment for the oil purchased would be partly in yen and partly in rupees. Plan to make the payment in gold was apparently kept a secret.
India has been looking at ways to switch from
dollar as the US and EU have imposed sanctions on Iran's oil industry and financial institutions.
The embargo means any bank dealing with Iran would be banned from transacting with American and European financial institutions.
India has refused to join the sanctions, saying it will only support United Nations-backed embargo. The move by India, if true, will have other unintended consequences: it will bring down the value of dollar.
If India does decide to pay Iran in gold, the decision will certainly push the price of gold high, especially as vast sums are involved in such transactions, and that would hurt the value of the dollar.
India buys around $12 billion a year's worth of Iranian crude, or about 12 per cent of its total requirements. It will manage the deal through UCO Bank, an Indian bank which has no financial links with the US, and Halk Bankasi, a Turkey-based bank, according to reports.