India needs large number of talented youth with higher education for creating and imparting knowledge, former Indian president Dr A P J Abdul Kalam has said.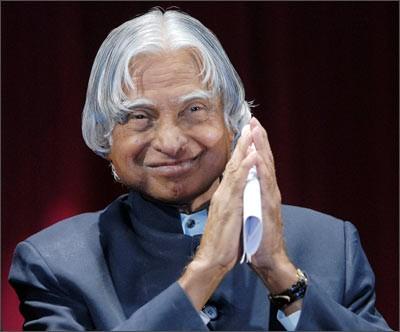 Kalam, who inaugurated a seminar for teachers of CBSE International schools at the Indian High School in Dubai, said that India's higher system is contributing 3 million graduates and post graduates every year and the students seeking employment after completion of 10th class and 10+2 class are around 7 million per year.

"Thus nearly 10 million youth are injected into the employment market every year. In the 21st century, India needs large number of talented youth with higher education for the task of knowledge acquisition, knowledge imparting, knowledge creation and knowledge sharing," he said.

According to him, there is a large gap in the availability of employable skill in India.

"To bridge the gap, an interface is needed between the school and the school curriculum and the needs of the three sectors of the economy. We have to start right now to realise this goal since the overall time available for such an educational growth is limited," Kalam said during the seminar.

The seminar is being conducted by the Central Board of Secondary Education, Delhi, for 400 teachers from Saudi Arabia, Bahrain, United Arab Emirates, Kuwait, Oman, Qatar, Malaysia, Singapore and Japan along with selected students of all UAE schools.

Kalam said that a school is very important because it creates and generate students with confidence that "I can do it" that in turn will generate the team spirit that "We will do it" and "The nation will do it".