India has to create a new model of innovation for sustainable and inclusive growth and for empowering its poor, said Sam Pitroda, head of the National Innovation Council (NIC).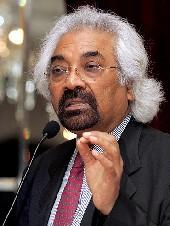 "We cannot copy others and create policies. India has its own challenges and we need to create a new India model of innovation," the technocrat said through video-conferencing at a workshop in the Indian Institute of Management in Bangalore.

The NIC has requested various state governments to create innovation councils. It has also decided to set up councils based on various clusters and domain expertise.

Pitroda said the government intended to form 50 industrial councils, including in sectors such as textiles, manufacturing, information technology and biotechnology.

"There are clusters of various industries in the country, but they lack the innovative spirit. We need to make them aware of innovation and the need of partnership between industry and academia," said Pitroda, who is also Prime Minister's advisor on public information, infrastructure
and innovation.
He said another issue was standardisation of data. Each state government has its own data. In the absence of standardisation, sharing these with others is a challenge.
India has four national data centres located in Pune, Delhi, Hyderabad and Bhubaneswar. Besides, each state has its own data centre.
"I don't think there is a need for having separate data centres in each state. Data should be open and easily accessible by all. These can be used for research, development, learning and by non-government organisations. To make more data available to the public, the government is also planning a new service called data.gov.in soon," added Pitroda.
Pitroda said India had huge talents, but these were not being used for solving problems. "In India, it is unfortunate that researchers do not teach and teachers do not do research. We are used to solving the problems of the rich, who do not have much problems. But for solving the problems of poor, we are not getting the right talent."
He said the country needed a new model and new mindset to create new products and services for solving its problems.