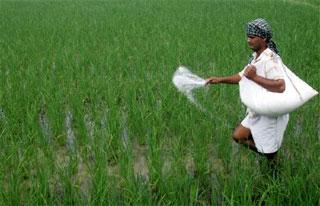 Indian Farmers Fertiliser Cooperative Limited (IIFCO) has been ranked first among the world's 30 largest cooperatives in agriculture and food industry by turnover on GDP per capita.
According to the World Cooperative Monitor's latest report, released in the International Cooperative Summit – held this month in Quebec (Canada) – the fertiliser major has topped the list of world's top 300 cooperatives for 2014. IFFCO had the highest turnover on GDP per capita amongst the 1,926 cooperatives from 65 countries that were surveyed for the report.
It's imperative here to mention that the world cooperative monitor is a partnership between the International Cooperative Alliance (ICA) and the European Research Institute on Cooperative and Social Enterprise (Euricse). IIFCO was elected to ICA last year and remains the only cooperative from India to be featured in this list.
"IFFCO is a focused cooperative, with a forward looking policy that aims at ensuring efficiency at reduced costs. I believe it is the best model of doing business," U S Awasthi, managing director (IFFCO) told rediff.com over phone from Dubai.
"We also believe technology is the future of doing business and therefore emphasise a lot on modern technology and communication," he added.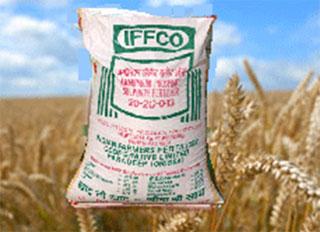 IFFCO beat competition from among the 523 cooperatives from 30 counties that were surveyed for the agriculture and food industries sector.
"It is at this platform (the International Cooperative Summit) that we also won the ICA seat last year," gushed Harshendra Verdhan, manager (public relations).
"It is recognition to the fact that IFFCO has always strived to extend its resume," he continued, adding, "Besides fertilisers, we are also trying to help the farming community of India by other means like insurance and rural telecommunications."
Having established itself firmly in India, the fertiliser major is now eyeing expansion and growth.
"We are setting up a phosphoric facility in Jordan. We already have a presence in the African market," said Awasthi.
"Besides, we are also focusing on production on low cost urea and agro-chemicals. The United Nations has already declared 2015 as the year of soil conservations and ours is a small step in that regard," he added.
The IFFCO MD also expressed confidence at Prime Minister Narendra Modi's 'Make in India' initiative.
"It will benefit cooperatives the most," he said. "If the government ensures effective fertiliser pricing, we can be more socially responsible. IFFCO will always focus on pro-farmer, efficient and future-oriented service.
"It's what I'd like to call grassroot administration."