Here are some goods that will be expensive after GST's implementation from July 1, 2017.
Illustration: Dominic Xavier/Rediff.com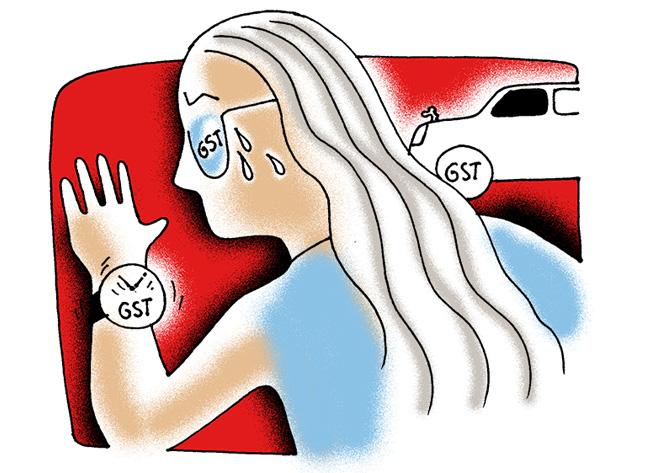 At midnight on Friday, India will awaken to a new tax regime, the Goods and Service Tax which replaces a host of levies.
Touted as India's biggest tax reform in the post-independence era, GST will be unveiled at a special 'tryst with destiny' session of Parliament at midnight on Friday.
While the new tax will lead an increase in the prices of many items, the biggest slab of 28 percent is targeted at the so-called luxury goods.
Here's a look at how their prices will change from July 1, 2017.
Complete coverage: GST: India's biggest tax reform
Infographic: Ashish Narsale/Rediff.com.