The NDA govt launched the Mudra scheme to give unsecured loans of up to Rs 10 lakh to small enterprises with the objective to provide self-employment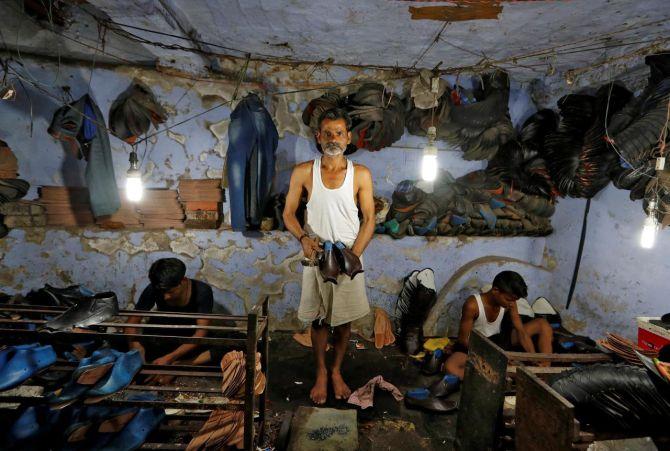 Under attack from the Opposition on the lack of growth in employment opportunities, the National Democratic Alliance (NDA) government has tasked the Labour Bureau to ascertain the number of jobs created under Prime Minister Narendra Modi's flagship Micro Units Development and Refinance Agency (Mudra) scheme through a survey of small entrepreneurs.
This is a rare instance when the government has commissioned a survey on its own scheme.
Bharatiya Janata Party (BJP) leaders have often cited various estimates of employment generated through the Pradhan Mantri Mudra Yojana, launched in April 2015, to counter their narrative.
"Labour Minister Santosh Gangwar has written to ministry officials asking for a survey of jobs created under the Mudra scheme," a senior labour and employment ministry official said, on condition of anonymity.
The official said that present surveys, which have shown a declining trend in job creation recently, were not able to access the employment generated through government schemes and the Prime Minister's Office (PMO) had asked for a survey on the Mudra scheme.
The idea is to get an authentic estimate of the jobs created under the NDA government's scheme before the general elections of 2019, a government official said.
The NDA government launched the Mudra scheme to give unsecured loans of up to Rs 10 lakh to small enterprises with the objective to provide self-employment.
In 2016-17, around 40 million loans were disbursed under the scheme - a 13.8 per cent increase over the previous year. Out of this, around 25 per cent loans were given to new entrepreneurs.
The labour and employment ministry official said that it would soon form a working group to chalk out the details of the survey that will also include officials from the finance ministry, which is administering the scheme.
The plan follows recommendations of the task force on improving employment data, chaired by former NITI Aayog vice-chairman Arvind Panagariya.
The panel had submitted its draft report in July and recommended a quick survey of Mudra borrowers as it is "an important source of job creation" and "till date no count of these jobs exists".
"With banks providing details on these borrowers, it is a straightforward matter to quickly complete such as a survey," the panel felt.
It, however, conceded that the major limitations of mapping employment through government schemes was that the "additions to payrolls may not represent new jobs and simply indicate employment shifts".
Icrier said in a working paper that careful research is required to interpret employment created by Mudra.
"Every new loan certainly doesn't imply creation of a new job. It is improbable that these loans are being given to those who were formerly unemployed.
"They are more likely being given to people who are moving to self-employment from other jobs resulting in no new net job creation," the working paper titled 'Waiting for Jobs' by Icrier's Radhicka Kapoor said.
It further said that the average size of loans - around Rs 44,000 in 2016-17 - was low enough to provide jobs to anyone other than themselves.
"In the past three years, we have given over Rs 4 lakh crore unsecured loans to about 97.5 million youths (under Mudra).
"The government is standing behind the needs of the youth and because of which 30 million new entrepreneurs have been created since the past three years," Modi said during a speech at the Federation of Indian Chambers of Commerce and Industry (Ficci)'s 90th annual general meeting in New Delhi on Wednesday.
According to Labour Bureau's annual household survey, the unemployment rate stood at a five-year high of 5 per cent in 2015-16.
As per the Labour Bureau's latest enterprises survey, released in April this year, job creation rose to 122,000 in October-December last year, compared to 32,000 in July-September last year.
Photograph: Cathal McNaughton/Reuters