India's housing sector is witnessing probably the "biggest boom" in the last one and half decade driven by various factors such as affordability and customers aspiration to own homes, HDFC Capital Advisors Managing Director and CEO Vipul Roongta said on Tuesday.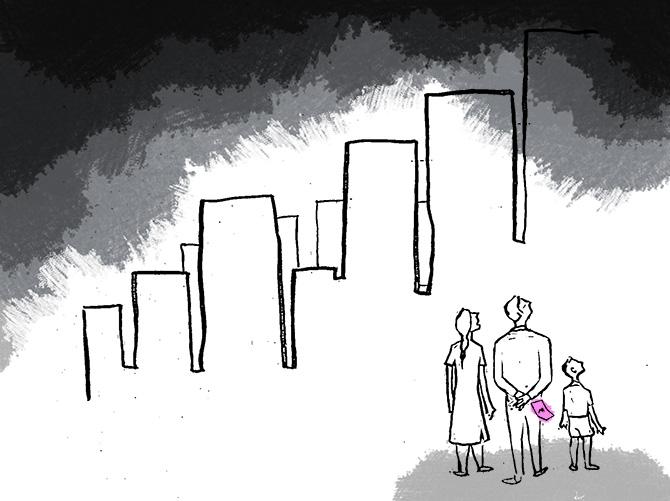 Addressing a real estate summit organised by FICCI, he noted that the residential real estate segment has revived strongly after going through a lot of pain due to new realty law RERA and demonetisation.
"In the last one and half decade, I think this is probably the biggest boom I am personally seeing as an organisation on the residential segment, whether it is affordable mid-income and premium housing properties," said Roongta, who is also co-chairman, FICCI Real Estate Committee.
He said the real estate developers have been made accountable under the RERA for completion of projects and they would be behind bars in case of default.
Post-Covid pandemic, Roongta said the customers are upgrading their homes, in terms of quality as well as size.
He said the housing demand is mainly centred around affordable and mid-income in the country.
When asked about the reasons for the boom, Roongta said, on the sidelines of the event, the demand is driven by "aspiration and affordability" besides demand-supply mismatch.
He said this is the right time to develop housing projects in affordable and mid-income categories.
Roongta said the demand is buoyant despite an increase in the mortgage rate in the last one year.
HDFC Capital Advisors has launched $3.2 billion real estate fund for affordable housing, Roongta said, adding that 85 per cent of the capital has already been committed.
Addressing the event, Kuldip Narayan, Joint Secretary, Union Ministry of Housing and Urban Affairs, said the size of the urban sector will double in the next 25 years.
He said the requirements for facilities, residential spaces, commercial spaces, and urban infrastructure would double, adding, "we have a lot of catching up to do in infrastructure".
"With increasing urbanisation from 12 to 30 per cent, the next 20 years could see more development than in the last 50 years," Narayan said.
Narayan also alluded to changes in construction technologies, highlighting the government's "consistent stand on reducing carbon emissions and improving energy efficiency" and encouraging the industry to "adopt better and resource-efficient construction technology".
He asked the developers to adopt new construction technologies for faster completion of projects.
Raj Menda, joint chairman at FICCI Real Estate Committee and Corporate chairman at RMZ Corp, said, "after consecutive years of slowdown in the sector, last year witnessed unprecedented growth by reaching a new historical height in the commercial office segment".
He added the extraordinary demand of flex space from medium and large enterprises further propelled the sector growth.
Arun Chawla, director general at FICCI, said, "with an increase in urbanisation and household incomes, the demand for residential real estate has seen an unprecedented surge.
"As a result, India is now among the top 10 price-appreciating housing markets internationally."
According to property consultant Anarock, housing sales hit an all-time high last year to nearly 3.65 lakh units across seven major cities, beating the previous high of 2014.