The Reserve Bank of India (RBI) has given HDFC Bank six months to migrate HDFC's home loan customers to external benchmark linked lending rate (EBLR), top sources in the bank told Business Standard.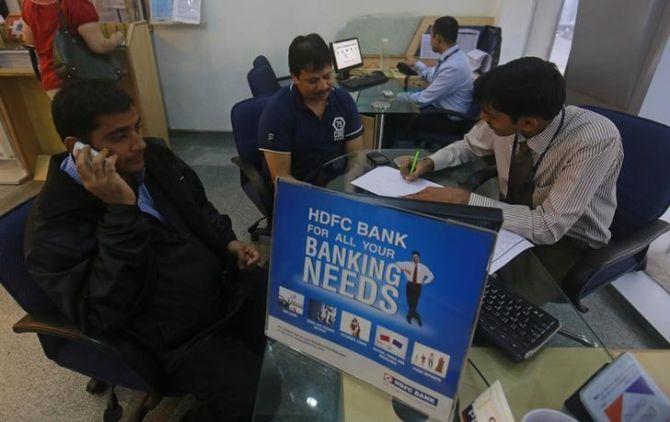 Almost half of HDFC's 5.4 million customers are home loan customers.
It is mandatory for banks to link retail loans and loans to micro, medium and small enterprises to an external benchmark.
Non-banking financial companies do not have such a mandate.
Most banks' retail loans are linked to the RBI's repo rate.
Home loan rates have gone up sharply since May 2022, when the central bank started to increase the repo rate.
The repo rate was hiked by 250 basis points between May 2022 and February 2023, before the RBI maintained a status quo in its April and June review of monetary policy.
The HDFC-HDFC Bank merger came into effect on July 1, 2023.
After the merger, HDFC Bank has become the fourth largest bank in the world with a market capitalisation of Rs. 14.73 trillion, or nearly $180 billion.
The two entities had a combined loan book of Rs. 22.45 trillion as on June 30.
All the HDFC's 523 branches are being converted into HDFC Bank branches.
The bank will follow a glide path to make the HDFC branches to full-service bank branches.
Kaizad Bharucha, deputy managing director, HDFC Bank, earlier told Business Standard that the bank expects most HDFC branches to become full-service branches in six months.
HDFC posted 9 per cent year-on-year (YoY) growth in assets under management (AUM) as of June 30, 2023.
Individual loans had an 84 per cent share, followed by construction finance with a 7 per cent share.
The lease rental discounting book had 5 per cent share, and corporate loans stood at 4 per cent as of the end of June 2023.
Individual loans under management grew by 15 per cent on YoY basis as of June-end.
It, however, did not give an absolute amount for loans outstanding.
As on March 31, HDFC had a loan book of Rs. 6.2 trillion.
The bank has also decided that Arvind Kapil, who is a group head, retail assets, will be heading the home loan business, sources said.
As retail assets head, Kapil leads the bank's retail lending franchise, which comprises the unsecured loans portfolio except credit cards, auto loans, loans against property, retail working capital loans, gold loans, loans against shares, microfinance, and business loans, among others.
An alumnus of Harvard Business School, Kapil in his 21-year stint at HDFC Bank has introduced innovations like express car loans and 10-second personal loans.
After the merger, the board of HDFC Bank approved the appointment of Keki Mistry, who was vice-chairman and CEO of HDFC, and Renu Karnad as additional, non-executive directors of the bank.
The bank also approved the appointment of V Srinivasa Ranjan as executive director of the bank.
Karnad had been the managing director of HDFC since 2010 and Ranjan was executive director and chief financial officer of HDFC.
Big responsibility
Arvind Kapil, according to sources, will also be heading the home loan business. He currently leads the bank's entire retail lending franchise
Almost half of HDFC's 5.4 million customers are home loan customers
Kapil in his 21-year stint at HDFC Bank has introduced innovations like express car loans and 10-second personal loans