'As part of our D33 strategy, the plan is to establish 30 unicorns in Dubai within the next 10 years.'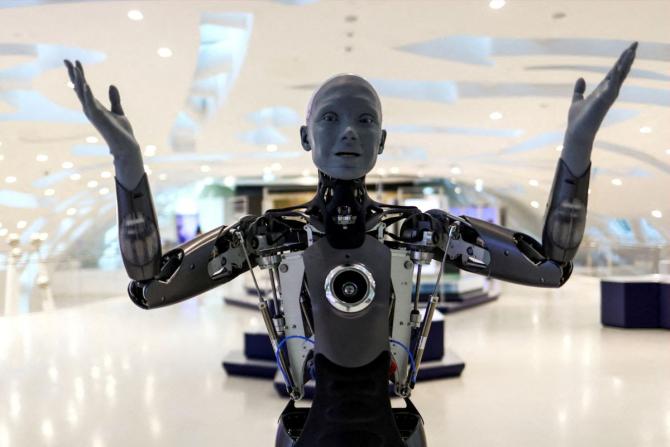 Dubai has laid out an ambitious $8.7 trillion economic plan in a decade under the Dubai Economic Agenda (D33) to boost its position as a financial and innovation hub, said Hadi Badri, chief executive officer, Dubai Economic Development Corporation, Dubai Department of Economy and Tourism.
In an interview with Peerzada Abrar/Business Standard, Badri who visited India recently, said Dubai is looking to attract and work with Indian tech companies and startups, and also targeting to establish 30 unicorns (startups valued at over $1 billion each) in the next 10 years.
The Middle East economy is heavily reliant on oil. How is the United Arab Emirates (UAE), especially Dubai transforming into a startup and technology hub?
AI is a topic in every conversation today. However, the UAE established the world's first and only minister of state for AI in 2017.
We've achieved so much in the past 50 years, but we're now looking at the next 50 years and the 50 years after that.
Therefore, we should be quick adopters of new technologies and innovations.
Blockchain is now playing out through everything that's happening in virtual assets and crypto.
Dubai as a government created a strategy around blockchain in 2016.
We set up the Virtual Assets Regulatory Authority (VARA), the world's first independent regulatory authority for virtual assets.
Today, Dubai is one of the hotspots for anything to do with blockchain, crypto, virtual assets and fintech.
When you show the world that you have excitement and intent to go behind digital adoption, innovations and accepting moonshot sectors, people get excited. And that's what brings talent to Dubai.
Dubai has an economic target of $8.7 trillion under the D33 plan in the coming decade. How is the UAE attracting tech companies and startups, especially from India?
Our D33 strategy is looking to double the GDP (gross domestic product) of Dubai in the next 10 years, from AED 400 billion to AED 800 billion.
It is also an agenda for doubling the rate of growth compared to how we've grown historically.
In the past, we brought the population into Dubai to build hardware, buildings, infrastructure, roads, and ports, but the focus was not so much on productivity.
The focus going forward is much more on productivity.
We want eight sectors to contribute more than 5 per cent to Dubai's GDP.
Historically, the growth has come from only two or three sectors, we want to really broaden this.
We want this growth to be inclusive and sustainable.
I give you that context because when you ask about startups and scale-ups and the role of India, and Indian businesses and entrepreneurs in this agenda (D33), I think there can be an explicit link.
Indians constitute one-third of the population in the UAE.
About one-third of the startup ecosystem in Dubai are Indian businesses.
Of course, there is a cultural affinity and the CEPA agreement that has been signed between the UAE and India.
The UAE is now part of the Brics bloc. Indian businesses, especially startups, have demonstrated how productive they can be because they're adopting new technologies.
Dubai wants to work with these young startups and scale-ups.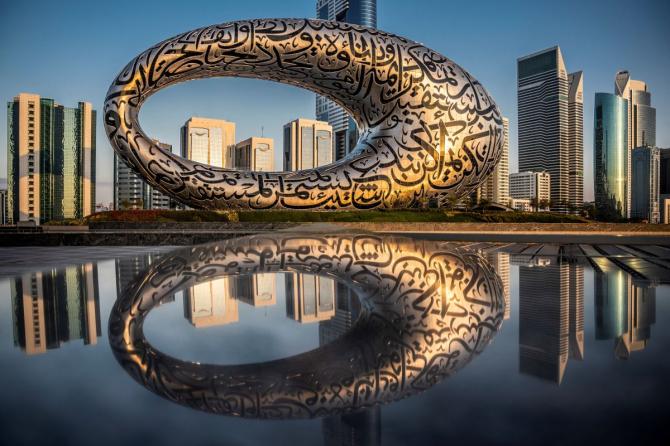 India and the UAE have agreed to more than double the non-oil bilateral trade to $100 billion by 2030 under the Comprehensive Economic Partnership Agreement (CEPA).
What's the progress on that front?
The trade numbers are looking good, 30 per cent up versus pre-CEPA.
We actually see that the $100 billion target could be exceeded.
The positive intent that each country and all the stakeholders are showing like increased business and investments is indicating that the $100 billion target is achievable, possibly earlier.
Dubai is getting more than its fair share from this momentum.
While the historical sectors (tourism, oil, energy, textiles and jewellery) will continue to be sectors of strength, I do see new areas of collaboration like IT already playing out.
There are over 80,000 Indian businesses which have registered with the Dubai Chamber of Commerce and about 10,000 of them in 2022 alone.
This shows the momentum of the Indian businesses that are coming to Dubai.
We are also forming partnerships with the (Indian government) in strategic areas such as food security and financial services.
There's a cooperation that's been signed on digital currencies between India and UAE.
Aerospace is also a big area for us because we have the world's busiest airport and strong airlines with Emirates Airlines and Flydubai.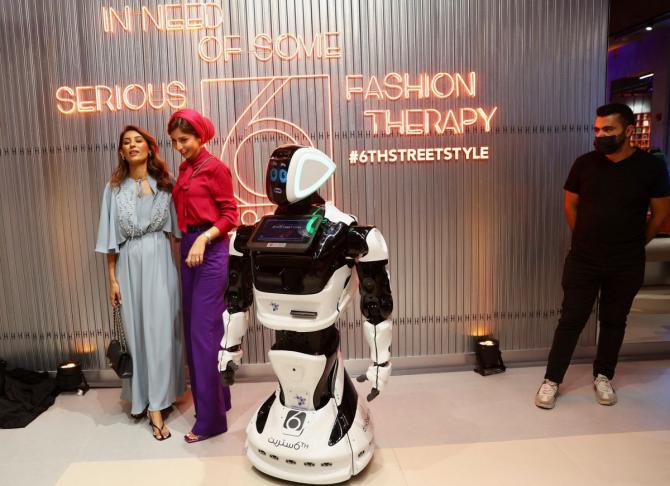 What kind of incentives are you providing to nurture startups and tech companies from India?
I think the first incentive is convenience. We, as the Department of Economy and Tourism, have a concierge service where we offer support to businesses that want to come to Dubai and set up their business.
We arrange their licence, and visas, especially long-term visas that allow them to bring their executives to Dubai and spend time.
For example, the golden visa is administered by our office. We have a team that has signed various service-level agreements (SLA) with various service providers.
What that means is that if the next unicorn from India wants to come and set up its business in Dubai, we will help them set up their bank accounts, find offices, residential spaces and even the best schools for the children of their executive teams.
We make it easy for them to boot up their business.
The other aspect is that this is not about building an ecosystem from scratch.
Dubai has been building it over the past 50 years.
The talent and all the parts of the value chain are already there.
So when startups have obvious questions around funding, accelerators and matchmaking services to connect with potential (investors), all that is already present.
Many (Indian) unicorns have already set up businesses in Dubai and we are looking for more such companies.
As part of our D33 strategy, the plan is to establish 30 unicorns in Dubai within the next 10 years.
They are a mix of homegrown unicorns, which we already have, and also getting businesses from other parts of the world to come and create mirror headquarters in Dubai.
We have programmes for different segments like unicorns, soonicorns as well as early-stage startups.
There are interventions that the government can provide like skill-building, funding and access to new markets.
Feature Presentation: Aslam Hunani/Rediff.com