Each state will have to pass its own GST law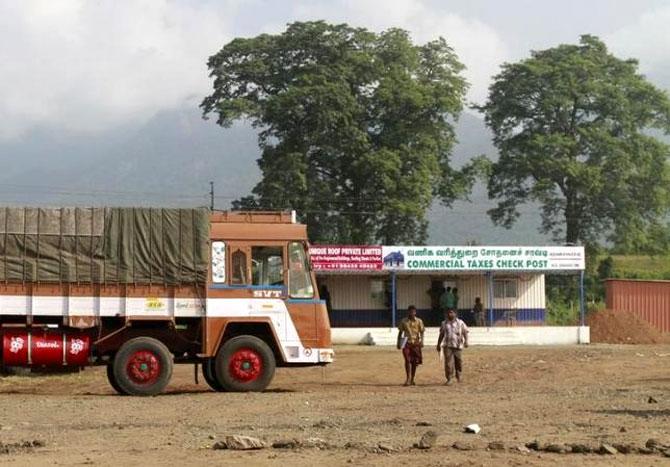 The long-delayed GST Constitution bill was passed by Parliament, on Monday, marking a historic step for tax reforms which Prime Minister Narendra Modi said was "crucial" for ending tax terrorism besides reducing corruption and black money while making consumer the "king".
The Constitution (122nd Amendment) Bill, which was passed by the Lok Sabha in May 2015, was taken up again by the Lower House to approve the changes made in it by the Rajya Sabha last week. The government had moved six official amendments, including scrapping of 1 per cent additional tax, to the bill which were approved by the Upper House.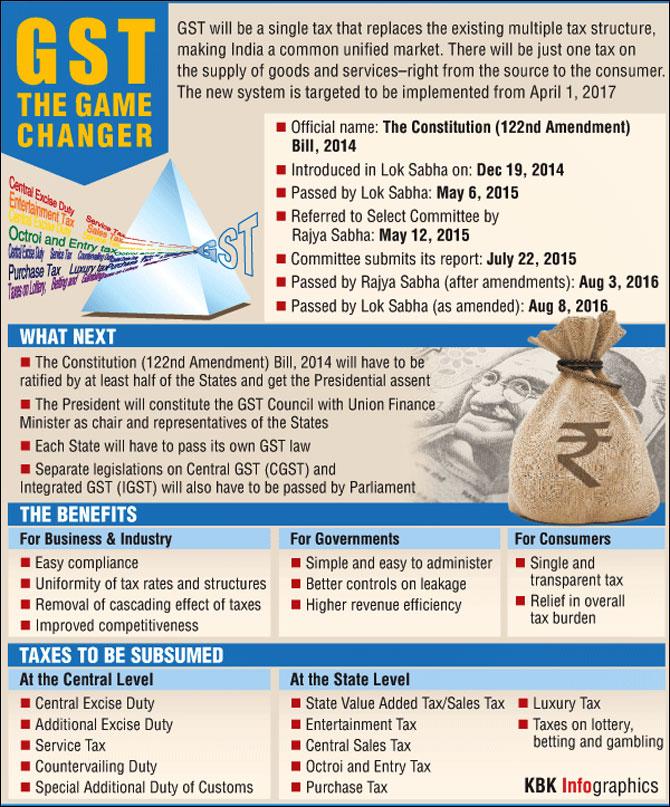 Photograph: Sivaram V/Reuters