'Already, a lot of logistics companies and transport companies have started feeling some of the positives of GST. They are saving time and because of this movement towards better trucks is happening very fast.'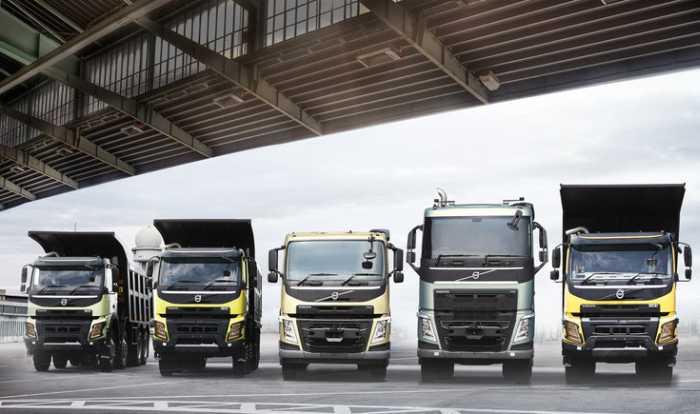 Volvo Trucks India is vying to crack India's market for high-end construction trucks as it eyes opportunities in large infrastructure projects.
In an interview with Business Standard, Vinod Aggarwal, MD and CEO of VE Commercial Vehicles, tells Alnoor Peermohamed how the company is already seeing some positive impact where customers are choosing to upgrade to high-end trucks despite the overall market for trucks in the country being in a slump.
CV (commercial vehicle) sales have once again been impacted by slowdown in the economy. When could we see a revival?
It is very difficult to predict because people don't know why the economy is going down and they don't know why it is going up.
I think the important thing is that we should look for the positives and not the negatives. If you ask me, I think GST (goods and services tax) is very positive and it will boost the economy and everyone believes that it will slowly improve economic growth.
Economists have calculated that the economy will grow at two per cent over the next three years because of GST.
Already, a lot of logistics companies and transport companies have started feeling some of the positives of GST. They are saving time and because of this movement towards better trucks is happening very fast.
The other positive is the infrastructure focus.
I think the government is very clear that they have to make more roads, modernise railways, urbanisation is happening and someday we will see the ground-level impact of smart city projects.
The third positive I can talk about is the monsoon.
It's seen a deficit in some places but overall it's pretty good and from that I am expecting the rural economy will do pretty well.
Few other economic indicators that are positive are forex exchange, inflation is there but it is under control, and interest rates in the medium-term horizon will come down only.
All these factors point to better economic growth and if that is better CV sales will also grow.
These are the positives, but there are negatives as well, but we should look at the positives and build on those rather than talk about the negatives.
If you're going into new segments and introducing new products there's some amount of investment that needs to be made. But with the uncertainty in the economy and CV sales, what position does that put you in?
It may take a little bit longer but in business you always have to take risk. The people who make more returns are always those who take risk.
As far as Volvo trucks are concerned, we have all the products globally, so we don't really have to make any product-related investments.
If you ask us about capacity, we have ample capacity. All we have to do is import and assemble it here and sell it.
We have no investments, we just have to see what is required and bring those products and start selling it here.
GST, you say, is having some positive impact as people are realising the need for more premium trucks. Has it become easier for you to sell to fleet operators?
We have proven the model of getting people to pay more upfront and they realise the returns very quickly. If you have to complete something in a given time at a fixed cost, the initial cost is just one factor.
The other factors are productivity, fuel economy and uptime.
So all these things are very important and when you put the initial cost of acquisition, it may be playing only 10-15 per cent of the cost of ownership.
The balance cost comes from fuel, which accounts for almost 40 per cent. So if you save 10 per cent in fuel, your costs fall by four per cent.
Even if your cost of acquisition is three times, it just adds four to five per cent to the overall cost of ownership.
We're hearing of autonomous trucks being rolled out, maybe at pilot levels, in some of the more developed markets.
Is Volvo looking to bringing any of these tests to India, maybe not on the roads but in mines?
A lot of work is going on with autonomous trucks, connected trucks globally, but even there this isn't implemented, they're still testing or piloting them.
Moreover, India is not leading in such things, so even once it is introduced there, it will take some time to bring them here. India is not taking a lead to introduce such features.
These features will first come there and then brought here. Overseas, Volvo is doing a lot of work on this front.
In India what sort of tech advancements are you bringing? You did mention you have a connected truck platform that you are offering customers here.
We are already offering a solution called Dynafleet and it's already a very advanced fleet management software and you can increase your productivity further using that.
It's not just fleet management, it's also fuel management, uptime management, driver management and it has a lot of features that will improve productivity that have been built into it.
You can get the right information right on your table -- which driver is driving better or who is not that good, which site is more productive and earning you profits, etc. All that can be tracked.
The hardware is available in all the trucks, we just have to activate it.
Then there's a subscription that customers will have to pay and there are different levels depending on what they want.
All the trucks we have sold for construction purposes so far have been activated with DynaFleet.
Photograph: Courtesy, volvotrucks.in.