Close to 202,000 new entities have registered under the GST Network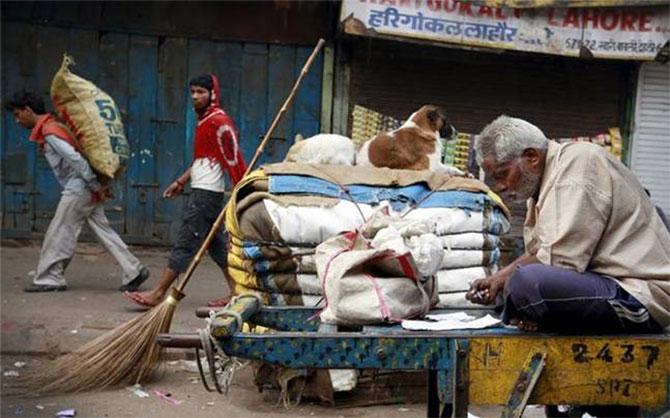 The government is closely monitoring the price and supply situation in the markets and has deployed 175 senior officers to ensure a smooth transition to the goods and services tax (GST), Revenue Secretary Hasmukh Adhia told the media on Tuesday.
"We are keeping an eye on the prices and supply of essential and daily-use items, in particular," he said, adding, "Not a single incident of hindrance in the implementation of the GST has been reported since its roll-out."
As many as 175 officers of the ranks of joint secretary and additional secretary have been given the charge of four-to-five districts each to oversee the GST implementation.
These officers will not be in the field but will receive feedback from link officers posted in the respective districts on the availability of essential commodities and retail price movement.
They will subsequently submit reports to a central monitoring group, chaired by Cabinet Secretary P K Sinha and comprising 15 other secretaries who will meet every Tuesday to monitor the GST.
According to the instructions issued by the consumer affairs ministry allowing revision of the maximum retail price (MRP) on the pre-GST stock till September 30, manufactures or packers will need to publish at least two advertisements in one or more newspapers, and circulate notices among the dealers, the director of legal metrology, and the controller of legal metrology in the states and Union Territories, indicating the change in prices.
However, the original MRP should continue to be displayed.
The clarification came amid reports of several businesses being left with huge unsold inventories before the GST implementation.
But, these items may have undergone price change on account of increase or decrease in tax incidences.
"The old MRP will have to be necessarily displayed on unsold inventories, and the new rates can be reflected by way of pastable stickers alongside," consumer affairs secretary Avinash Srivastava said.
The difference between the retail sale price originally printed on the package and the revised price "shall not, in any case, be higher than the extent of increase in tax," or the fresh tax imposed under the new system, the instructions noted.
A 10-member action-and-feedback room is also functioning from inside the North Block for states to bring to light any problems occurring in their jurisdiction.
"No state has contacted the feedback wing with any problem so far. This proves the smooth implementation of the GST," said Adhia.
Close to 202,000 new entities have registered under the GST Network.
Adhia said toll, mandi charges and fee on vehicle entry into states were not subsumed in the GST and would continue to be charged by local bodies or state governments.
All other levies on the entry of goods have been subsumed in the GST, resulting in the abolition of border checkposts in 22 states.
Photograph: Rupak De Chowdhuri/Reuters