Officials say that such a list, to be updated on a real-time basis, will serve as a ready reckoner in identifying those committing multiple economic offences
Illustration: Uttam Ghosh/Rediff.com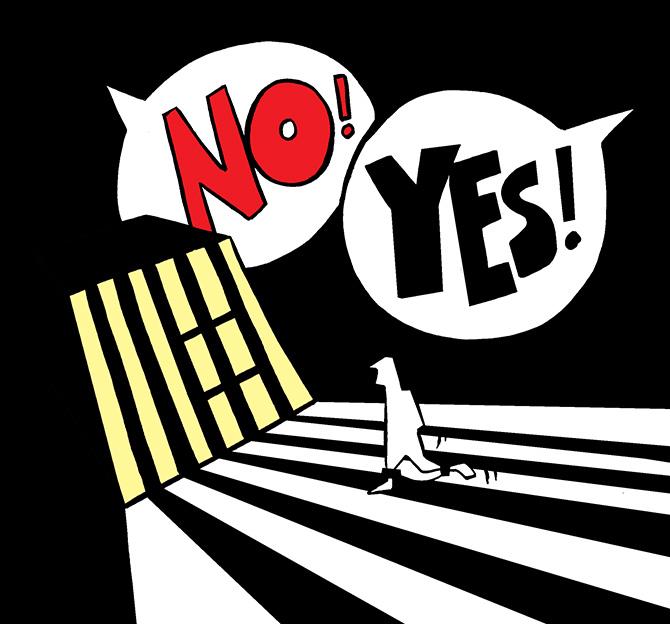 The government has asked all major central investigative agencies to work together and create a master list of economic offenders in the country.
The move, which comes against the backdrop of high-profile financial scams and fraud cases, is expected to help the government crack down on economic offenders such as Nirav Modi, Mehul Choksi and Vijay Mallya, who have fled the country.
It is learnt that the Central Economic Intelligence Bureau (CEIB) will be making the list, with inputs from agencies such as the Enforcement Directorate, Directorate of Revenue Intelligence, Central Bureau of Investigation, tax and customs departments, and the Security and Exchange Board of India.
The CEIB comes under the revenue department in the finance ministry.
Officials say that such a list, to be updated on a real-time basis, will serve as a ready reckoner in identifying those committing multiple economic offences.
The government hopes that this will also lead to greater coordination among federal bodies which tend to work in silos. If any agency is investigating a person or entity, the list will help determine if another agency has also shown interest in the entity.
For example, the DRI and the tax department had already been looking into fugitive diamantaire Nirav Modi's affairs since 2014 and 2017, respectively, much before he fled.
A threshold has been set for each agency and cases registered that involve amounts above that limit will be reported to CEIB.
For example, customs will report cases registered for duty evasion of above Rs 1 crore.
In the case of the tax department, only raids conducted or authorised by the Central Board of Direct Taxes will be taken into account by CEIB.
The list of offences that make a person an economic offender include violations of laws such as the Central Excise Act, Customs Act, Prevention of Money Laundering Act, Negotiable Instruments Act, the Reserve Bank of India Act, Prohibition of Benami Property Transactions Act and, of course, provisions of the Indian Penal Code.