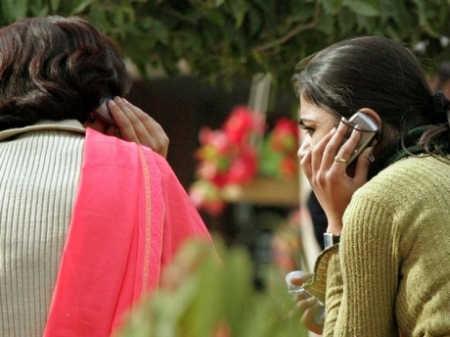 The Centre on Monday promised to extend the broadband facility to every village in the country with the active cooperation of state governments.
Telecommunication and IT Minister Ravi Shankar Prasad said more than 1.34 lakh internet enabled centres have been set up in rural areas to promote and develop information technology in rural areas of the country.
"Our government is committed to expand the information technology to every village in the country... State governments have to be on-board in our initiative. Involvement of state governments are very important. Both Central and state governments have to work together," he said in Lok Sabha during Question Hour.
Prasad said bandwidth is not available in many areas in the country and the Central government is trying to improve the situation.
The Minister assured the House that he will give direction to the IT officials to ensure that the broadband facility is available in priority areas, like issuing caste certificate, in panchayat offices.
Prasad said the situation of IT enabled services is better where the Panchayat is headed by a woman.
The Minister said government is aware that regional language barriers have impeded the e-governance initiatives in rural India.
India, he said, being a multilingual country with 22 official languages, less than 10 per cent of the people in the country can read and write English.
"There are various issues regarding Indian languages such as orthography (spelling issues), pronunciation, one script for many languages and many languages with one script etc," he said.
Prasad said mobile web in regional languages also has many challenges such as character encoding, bandwidth cost, presentation issues, device limitations, lack of stndardisation, fonts, backward compatibility with legacy devices, rendering issues, lack of availability for all characters, issue of multiple scripts, standardization of glyph support, syllable composition and logic dependency on implementation level of handset manufacturer.