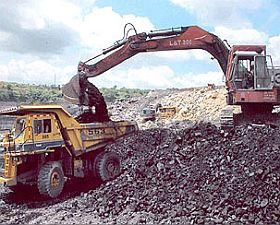 India could allow commercial coal mining by foreign companies if they set up units in the country, opening the door for global giants like Rio Tinto to access the world's fifth largest coal reserves, a source familiar with the matter said.
In an executive order posted on the Coal Ministry's website on Wednesday, Prime Minister Narendra Modi's government said that any company incorporated in India may be allowed to mine coal for their own consumption or sale, overturning a 42-year-old ban.
As of now, only Indian power, steel and cement companies can mine coal for their own consumption.
Commercial mining is dominated by state-owned Coal India Ltd . But the government now plans to allow companies like Rio Tinto India to mine coal commercially after it completes the auction of 74 coalfields for the exclusive consumption of Indian companies' power, cement and steel plants, said the source. He did not want to be named as he is not authorised to talk to media.
Rio Tinto India Managing Director Nik Senapati declined to comment.