Debt-ridden telecom operator Vodafone Idea on Tuesday approved the allotment of equity shares worth Rs 16,133 crore to the government, which post-allocation has become the largest shareholder with a 33.44 per cent stake in the company.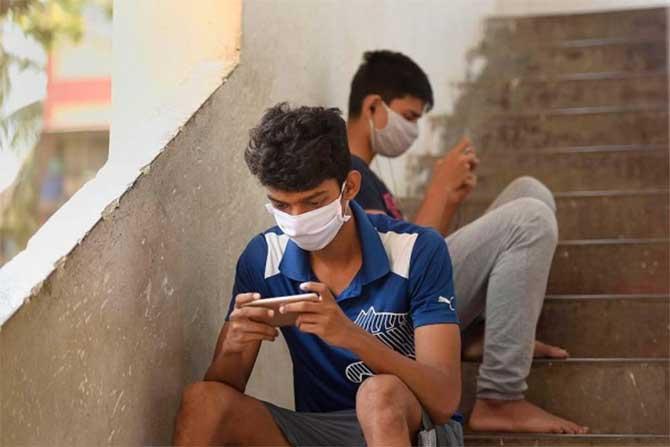 The shares have been allocated to the government in lieu of conversion of interest dues arising from deferment of adjusted gross revenue and spectrum auction payments, the company said in a regulatory filing.
"...it is hereby informed that the board of directors of the company has, at its meeting held today approved the allotment of 16,133,198,899 equity shares of face value of Rs 10 each at an issue price of Rs 10 per equity share aggregating to Rs 161,331,848,990 to the Department of Investment and Public Asset Management, Government of India," the filing said.
The government cleared conversion of Rs 16,133 crore interest dues of debt-ridden Vodafone Idea into equity after receiving a firm commitment from Aditya Birla Group to run the company and bring necessary investment.
"Post the aforesaid allotment the shareholding of the Government of India in the company stands at 33.44 per cent in the expanded paid-up capital base of the company," the filing said.
The paid-up share capital of the company stands increased to Rs 482,520,327,840 comprising of 48,252,032,784 equity shares of the face and paid-up value of Rs. 10/- each.
Vodafone Idea had earlier estimated that the government will hold 33.14 per cent with promoters Aditya Birla Group and Vodafone group holding 18.07 per cent and 32.29 per cent stake.
According to analysts, the government clearing conversion of Vodafone Idea's interest dues into equity is a near-term positive for the telecom company, as it would help free up some cash flows with possibility of tariff hikes up ahead.
Market watchers, however, felt that the fundamental issues remain on Vodafone Idea, which is "significantly under invested in fiber, 5G and core telcos infra" and where investments to the tune of $6-8 billion will be needed to narrow the gap.
The latest move also allays immediate concerns about the telecom sector tipping into a duopoly as it mitigates the risks of VIL going into NCLT, experts felt.
From being the biggest telecom operator after merger of Vodafone and Idea into single entity, with 43 crore mobile subscriber base accounting for 35 per cent market share in 2018, the debt-ridden company has slipped to be a distant third telecom operator.
The company has 24.3 crore mobile subscribers accounting for 21.33 per cent market share, as per latest data published by telecom regulator Trai.
VIL is the only telecom operator which is yet to place purchase orders for 5G services equipment and has been struggling to pay dues of its vendors.
Indus Towers last month made provision of doubtful debt worth Rs 2,298.1 crore on account of troubled balance sheet of VIL.
It is in the process of issuing optionally convertible debentures of up to Rs 1,600 crore to vendor American Tower Corporation to clear its dues.
A Supreme Court order in October 2019 directed telecom companies to pay revenue share as calculated by the government brought VIL on the verge of shutting down as it added payment burden of of Rs 58,254 crore on the company.
As on September 30 this year, the company's total gross debt, excluding lease liabilities and including interest accrued but not due, stood at Rs 220,320 crore.
The company has made several attempts to raise capital from investors but failed due to the adverse market condition and huge debt on its balance sheet.
The government's telecom reforms package provided hope for the company to stay afloat.
Pursuant to the Telecom Reforms Package announced by the government, VIL Board at its meeting held on January 10, 2022, approved the option to convert the full amount of interest related to deferred spectrum auction instalments and AGR dues to the extent of approximately Rs 16,133 crore into equity.
Shares of VIL closed at Rs 7.94 apiece, down by 3.87 per cent compared to previous close, at the BSE on Tuesday.