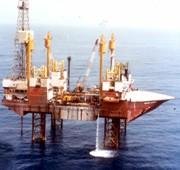 The government is putting in place a mechanism to handle the possible impact on oil supply to the country because of international sanctions on Iran.

A senior government official says the idea is to facilitate mutually beneficial ways to keep the supply going.

Iran is the second largest supplier of oil to India after Saudi Arabia.

National security adviser Shivshankar Menon held consultations with officials from the ministries of finance, petroleum and external affairs, and the Reserve Bank on Thursday.

Hectic parleys took place subsequently in the finance ministry, involving officials from the department of economic affairs and the central bank.

All this will be followed by a visit of a team of Indian officials to Iran in the middle of this month.

About 80 per cent of the country's crude oil requirement is imported and about 12 per cent of it comes from Iran.

Of the total imports of 163.59 million metric tonnes, Indian oil refining companies together imported 18.50 million metric tonnes of crude oil in 2010-11 from Iran.

Though officials involved in the process were tight-lipped about the steps being envisaged due to the sensitivity of the issue, they indicated certain facilitating measures associated with foreign investment norms were expected to be put in place soon.

India is also likely to ask
for waivers on new US sanctions against Iran. Consultations in this regard have begun.
Officials say the government is working in keeping with the framework outlined by Prime Minister Manmohan Singh to tackle energy security challenges in his New Year's message to the nation.
"We need assured access to imported energy supplies and also access to new energy-related technologies.
"This means we need policies that can promote economic partnerships with countries that have energy resources and technologies.
"We also need a pro-active foreign policy, protecting our access to such resources and to foreign technologies," Singh had said.
The officials stressed the efforts to maintain oil supply didn't suggest India was endorsing Iran's nuclear policy or would get into any other deal that could be construed as defence-related.
US President Barack Obama last month signed into law new sanctions against financial institutions dealing with Iran's central bank -- the main channel for the country's oil revenues.
The development has been followed by an increase in global crude oil prices and indications of cuts in oil imports from Iran by China, Japan and some European countries.
India's crude oil basket closed at $112.03 a barrel on Thursday, higher by $1.63 from its earlier close.
In the first week of January, it averaged $110.12 a barrel. In December, the average was $107.20 a barrel.