Global investment banker Goldman Sachs came under attack from government and the Congress over upgrading Indian markets on a likely Narendra Modi's election win but the US-based firm stood by its report.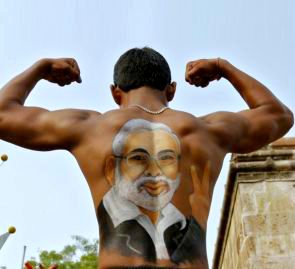 In its justification, Goldman Sachs said the report was prepared on the basis of investor sentiments and does not reflect political bias.

Irked by the report, which suggested a victory of Modi-led BJP in the next year's general elections, Commerce and Industry Minister Anand Sharma said it is "most inappropriate and objectionable".

The 18-page report titled 'Modi-fying our View: Raise India to Marketweight' also described the BJP's Prime Ministerial candidate as more business-friendly.

Sharma retorted saying India's growth story is intact.

"We don't need these kinds of daily certification or assurances. We are a self-confident nation ... We surely would not be entertaining prescriptive approaches or prescriptions from those who are totally disconnected...

"Do we tell other countries that what their voters should decide? Respect democracy and respect the country," he said.

Congress General Secretary Digvijay Singh added his bit saying investment bankers should stick to what they specialise in - economy -
and not indulge in political speculation.
"It is for the people of the country who will decide (about electing a new government) not these agencies. They should confine themselves to economy," he said.
In its report earlier this week, Goldman Sachs had upgraded India's rating to marketweight from underweight and equity investors view Modi as an "agent of change".
"Currently, the macro challenges that India faces in terms of external and fiscal imbalances, high inflation and tight monetary policy are being dominated by expectations of political change," it had said.
In a statement, Goldman Sachs said its report contained "no political bias nor any political opinion by Goldman Sachs or its analysts.
"It simply notes that investor sentiment is being influenced by party politics. We stand by that assertion and by our research".
Talking to reporters in Mumbai, Goldman Sachs India CEO Bunty Bohra said: "Research is independent, and it is not like it is my view. It is the research department independently saying what is going to happen."
Meanwhile, the US-based rating agency Standard & Poor's yesterday said it would take a call on revising India's sovereign rating after looking into the economic policies of the next government.