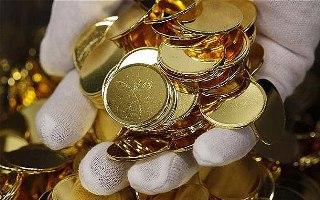 As the trends indicate, the import bill of gold for October is estimated to have gone up to $3.5 billion. This might make the government put more restrictions on gold import.

In terms of quantity, import is estimated to have crossed 90 tonnes, as there was a spurt in demand owing to lower prices.
The bill on October 2013 was $1.01 billion for 38 tonnes.
In September, the gold import bill was $3.75 billion and gold's share in total imports was 8.6 per cent.

Even silver import is estimated to have averaged at 700 tonnes in the past two months.
In September, $477 million worth silver was imported. Higher import by star and premier trading houses, coincide with falling prices are said to be resulting in higher bills.

The rumours of more restrictions on imports have also led to higher imports, said a trader.

Discussion on import norms and fix quota has already started.

As a first step within overall limit of the 80:20 scheme for gold import, in-principle decision has been taken to reserve 20 per cent of the domestic and export quota of imported gold for small and marginal traders and exporters.

The director-general of foreign trade has agreed to fix a quota of 20 per cent for small traders and exporters. Hence the 80:20 scheme is being restructured as 80(64+16): 20(16+4), where 16 and 4 per cent represent reserve quota.

Similarly from the gold meant for export 20 per cent will be reserved for small exporters having monthly use of up to five kg.

The importing agency will announce import on their website and reserve quota window will be kept open for a specific period within which if the gold is not lifted importers will be allowed to sale that to others.
There is yet another proposal that has created disparity between trading houses and banks as importers.

Banks can import five times the gold supplied to exporters in the past, while trading houses can import only a quantity equivalent to what they had imported in the past. Both norms are different.
A source familiar with the ministerial discussion said this issue was also being addressed.
Image: In September, the gold import bill was $3.75 billion and gold's share in total imports was 8.6 per cent. Photograph: Reuters