The Godrej Group on Wednesday launched 'Godrej Power Play', poised to be the largest initiative across the Godrej Group towards creating a loyalty club for the group.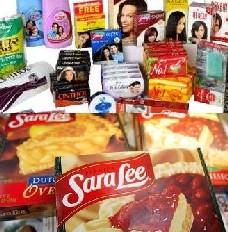 The company claims to be India's first brand to foray into mass multi-category loyalty, cutting across all types of consumers and more than 90 product lines.
Bedraj Tripathy, general manger (marketing) at Godrej Interio, maintained Godrej enjoyed confidence of more than 500 million consumers and to reward the loyalty of customers, the new consumer connect initiative had been launched.
The consumer-focused initiative is expected to increase the off take for company products by 15%.
The loyalty club will not only aim to create an interaction platform for customers with the company, but also create product awareness among customers.
Tripathy added Godrej had over 90 product lines in offering today, so the loyalty program would help the customer recognise the brands from the Godrej group.
The new consumer initiative, would allow Godrej consumers a chance to participate in the thrill of IPL, create their own teams and win rewards while using Godrej products in the process.
Consumers of all Godrej products across over 90 product categories will be able to take part in the mega event which makes its foray with the highly-awaited IPL season.
"Participants would experience the thrill of making their own cricket team, exchanging players and winning fantastic prizes as they play along the duration of IPL series," he said.