CRISIL chief economist D K Joshi is of the opinion that GDP is an indicator of the health of the economy.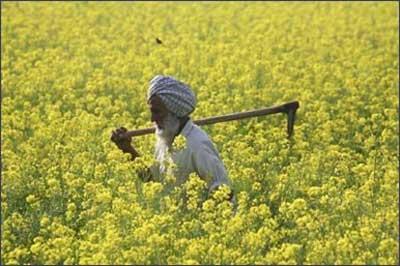 With gross domestic product (GDP) and gross value added (GVA) numbers telling different stories about India's economic growth, consensus eludes economists as to which data should be used to gauge the economic direction.
While the Reserve Bank of India (RBI) uses GVA to give its projections nowadays, National Statistical Commission (NSC) chairman Pronab Sen says that one should focus on both GDP and GVA numbers to assess economic parameters.
CARE Ratings Chief Economist Madan Sabnavis is of the view that the headline number of GDP or GVA should be looked at, depending on the parameters one is studying.
"It depends on what we are looking at. For global comparison, GDP should be used. But if one wants to look at what is happening at the sectoral level, we should look at GVA. For overall direction, we should be focusing on GDP," he said.
CRISIL Chief Economist D K Joshi is of the opinion that GDP is an indicator of the health of the economy.
"We should definitely look at GDP numbers as that reflects the health of the economy. Earlier there was some confusion over whether we should use GDP at market prices or at factor cost, but now we should just look at GDP," he said.
Sajjid Z Chinoy, Chief India Economist at JPMorgan, writing in Business Standard said that given the issues with data, GVA seems to be a "better representation of economic activity on the ground."

In the first quarter of 2015-16, GDP growth slowed down to 7.1 per cent from 7.5 per cent in the previous quarter, while GVA growth rose to 7.1 per cent from 6.1 per cent. This has flummoxed analysts.
It is puzzling, especially because indirect taxes - GDP is essentially GVA plus net indirect taxes (indirect taxes minus subsidies) - grew at a scorching 37.5 per cent in the first quarter.

Further, as the government's subsidy burden has also shrunk significantly due to a sharp collapse in oil prices, it should have increased net indirect taxes, leading to higher GDP estimates and not the other way around.

The situation was completely the opposite in the last quarter where GVA had grown at 6.1 per cent, while GDP had grown at 7.5 per cent.

This meant that net indirect taxes had added 1.4 percentage points to the headline growth numbers. Surprisingly, the situation has completely reversed in the first quarter of the current financial year.
In nominal terms (current prices), there does not seem to be an issue. Net indirect taxes grew by around Rs 60,000 crore (Rs 600 billion), which does reflect in the nominal GDP numbers.
The problem is in real terms.

According to Sen, "The way real tax is calculated is that net indirect taxes in the previous quarter are taken and the growth in real GVA and imports is taken to arrive at the figure for the current quarter. Since imports in the current quarter are lower than the previous financial year, we are getting a lower GDP number."
But analysts contend that the sharp increase in excise tax collections should have shown up in the data leading to higher GDP numbers. This, however, is not the case.