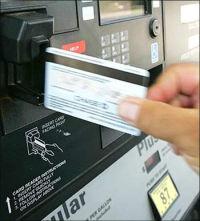 Nearly half of the Indian plastic money users are extremely concerned about frauds in case payments are done through credit or debit cards, while 73 per cent are left shaken by media reports of such incidents, according to a survey.
With 46 per cent respondents "extremely" concerned about frauds related to payments through cards, consumers consider them as their biggest financial security concern, according to the Visa Payment Card Security Study.
Besides, a majority of respondents (73 per cent) said reading about media reports of such frauds bothers them more than their personal experience, the report added. The study found that consumers in India take a highly proactive approach to enhance security, while making electronic payments both in person and online.
As per the study, 37 per cent respondents use different
passwords for different purposes. Fifty-one per cent change their password regularly as a prevention measure than anything else and 41 per cent change passwords once a month or more.
Meanwhile, 67 per cent consumers said they would register to receive alerts over their mobile phone in order to prevent such frauds in future, it added.
"Research gives us key data about attitudes towards risk and security as we take forward innovative solutions to enhance and increase security and trust all aspects of card payment transactions," said Visa International Head of Risk Michael E Smith.
The study was conducted, among over 500 consumers between August-October, across Delhi, Mumbai, Bangalore, Chennai, Kolkata and Hyderabad.