From being exorbitantly priced to facing stiff competition, Harley was always going to find it tough to crack a market like India, says Dhruv Munjal.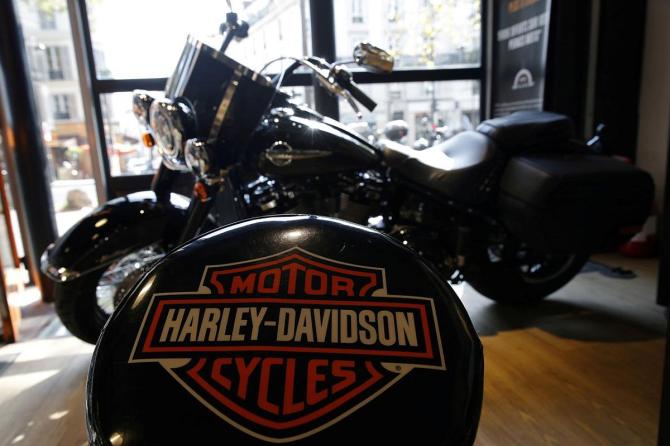 A few years ago, Biswajit Borkataky was riding back to Gurugram from Jaipur when he stopped at a highway dhaba.
He parked his gleaming Harley-Davidson Super Glide Custom by the roadside and ordered a cup of tea.
Harley owners are used to getting ogled at by fellow motorists, but even a seasoned rider like Borkataky was mildly thrown off by the peculiar request that followed.
"A man came up to me and said there was a wedding in his family.
'He wanted to rent my bike so that the groom could enter riding a Harley," remembers Borkataky, letting out a laugh.
Another time, he says, a car rammed into him from behind at a traffic light because the driver was so occupied admiring his motorcycle that he forgot to brake.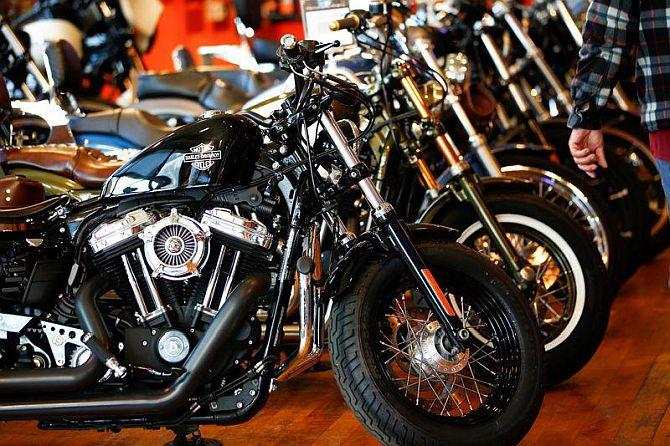 On Indian roads, Harley-Davidson motorcycles are rare specimens (the company sold only some 2,500 last year), garnering attention wherever they go.
Almost every Harley aficionado will have a story about how they've been stopped on the road and disarmingly asked: "Kitne ki hai (how much is it for)?"
Such adulation is a huge part of the Harley-Davidson cult, one made up of immensely proud and passionate riders.
And while all bike cultures are rooted in a deep sense of community, Harley's stature is pretty much unrivalled -- more than a million riders worldwide are part of the official Harley Owners Group, commonly called HOG.
Now, with the company announcing plans to wind up operations in India, that pride has taken a hit.
Recently, the American bike-maker announced that it was shutting down its manufacturing plant in Bawal, Haryana, and substantially scaling back sales operations.
From being exorbitantly priced to facing stiff competition, Harley was always going to find it tough to crack a market like India.
Even so, the move has come as a bit of shock for owners, who can't help but feel a sense of abandonment.
There is anger, even.
"In some ways, they cheated us, since these are very expensive bikes.
"This is a betrayal of trust," says Mumbai-based Pramoud Rao, promoter and managing director at Zicom Electronic Security Systems, who bought a Harley-Davidson Softail Heritage in 2011.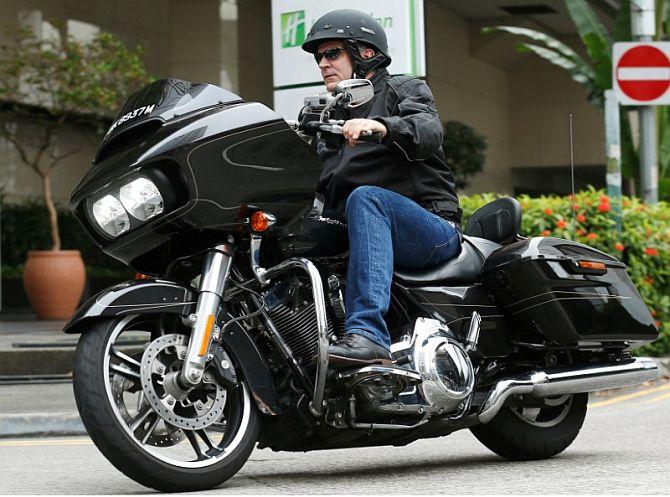 Naturally, there is anxiety over after-sales services.
For instance, Noida-based corporate professional Kartik Dhar, who frantically shot off a query to the company's official channels almost immediately after the announcement, was amazed to learn that dealerships will only service clients until the expiry of their contracts.
That is also Harley's official line, but there is fear among owners that the contracts will not last very long, given that the company has already been in India -- the Bawal plant opened in 2011 -- for a decade.
"If you're on a road trip and your bike breaks down, you're in trouble.
"You don't know if the dealership near you at the time is operational or not. It's scary," says Dhar, who took his Harley-Davidson SuperLow 883 to Jammu over the weekend.
Dhar, 32, is among the younger Harley owners around -- the bike is normally seen as the preferred choice of older men, usually in the 45 to 55 age bracket.
Servicing, in fact, was a sore point for customers since the beginning.
Rao points to how a trip to one of the service centres generally means that you're down by a few lakhs.
"The bike is great to ride. But when it comes to maintenance, you could buy a new Hero motorcycle with the amount you end up paying for one visit."
Dhar goes to the extent of saying that taking care of a Harley -- official dealerships operate at flat rates and charge by the hour -- is dearer than owning a standard Audi or Mercedes.
"The people who've been loyal to the brand for long simply aren't happy with it.
"And that's why there is so much discontent," he feels.
Often, spares are difficult to get, with owners having to wait days for them to arrive.
Accessories are another headache, most of which don't even make it to the Indian market, since volumes here are low, making imports unfeasible.
That explains why many motorcycle enthusiasts have veered away from Harley in recent years.
Borkataky, who is part of the Delhi-based Motorhead Motorcycle Club, says that when the club was formed seven years ago, almost every member rode a Harley.
Now, most have switched to brands such as BMW, Triumph, Honda or the Kawasaki.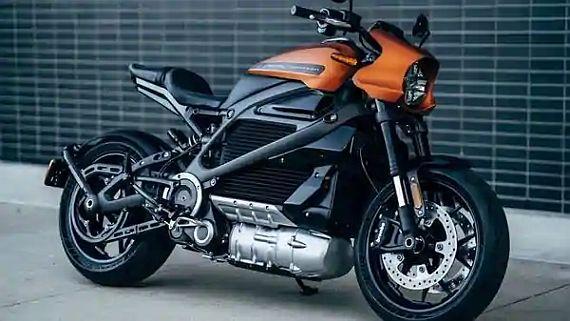 Even as the Harley is known for its raw power and alluring charm, it was never really fit for Indian roads: the big engines tend to heat up during peak summer and they often make for a bumpy ride.
And then many models come with a low ground clearance.
"Harley has lost a bit of that charm.
"Other brands are now offering better tech at cheaper prices," feels Borkataky.
"So if you just want to take a long trip, you opt for, say, a BMW Tourer because it makes more sense."
Owners are now hoping that talks with Hero MotoCorp will result in a collaboration and some normalcy will be restored.
Some of the consternation has been allayed by the fact that a number of unofficial workshops -- in Delhi, the popular ones include Pathpavers and Speed Monks -- that know how to service these superbikes have come up in the past few years.
And despite the collective anguish, Harley owners are confident that their legendary camaraderie will see them through this crisis.
Dhar sums it up: "Just like golf, riding a Harley is about networking. The bond will remain strong."