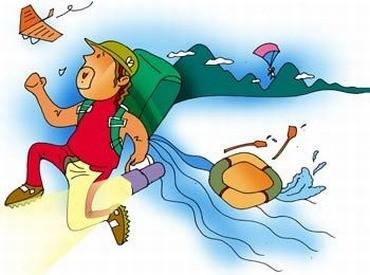 Experts tell Tinesh Bhasin how to pick a forex card to save money as well as troubles later.
Forex cards are the best option to carry money when travelling abroad.
The exchanges rates are more attractive than when buying cash, and most banks also offer the option to reload your card online if you exhaust funds.
But forex cards also have a whole host of charges that you need to be aware of.
If you opt for a card over cash to get the most of the exchange rate, ensure that the fees don't eat into the savings that you have made.
Most of the banks have a card issuance fee. It can vary from Rs 125-500. But if you go to online currency exchange platforms, some of them even offer free issuance.
"For banks, the retail foreign currency exchange business may not be the priority, but it's our primary business. We, therefore, offer free cards," says Sudarshan Motwani, chief executive officer (CEO) and co-founder, BookMyForex.
Online platforms also offer discounts or waivers on many other charges that banks levy. While a bank charges Rs 50-100 when you reload the card, online players let you reload either for free or for $1.
Forex cards are usually valid for three-five years.
Some banks issue new cards for free while some charge Rs 100 for a new card. Online platforms do it either free or for $1.
"If the customer has funds in the card, a new card is issued automatically and is mailed to the customer on expiry of the old one," says Guruprasad T C, CEO and managing director, CentrumDirect (its online platform is called Centrumforex.com).
There are also limits on how much you can use the card every day.
Axis Bank, for example, allows you to swipe up to $10,000 in a day, according to data from Paisabazaar.com. For other banks, the limit may vary from country to country.
The cards that online players issue are in partnership with banks and these limits apply on their cards, too. Similarly, there are restrictions on cash withdrawals through the card as well.
"The cap on withdrawal depends on the regulations of a specific country. Many countries have a restriction on daily withdrawal. Singapore, for example, may allow $200 withdrawal each day, and that's what the cardholder can withdraw," says Guruprasad.
When travelling abroad, if you exhaust the funds on your prepaid card, you can reload it online but only after you fill up the reload form.
"We give a reload form. When the customer wants to reload the card, he needs to fill the form which he can either email or WhatsApp to us. Once back, he has to submit the physical form to us," says Motwani.
Use your forex cards only for payments. If you use it to withdraw cash, you may need to shell out ATM charges on each transaction.
The fee varies from country to country. But, if you are travelling to a country whose currency is not traded in a big way, cash will be a better option.
Say, you take a dollar-denominated card to Thailand or Vietnam. If you use the card in these countries, you will need to bear currency conversion charges (from dollar to the local currency).
Illustration: Rediff.com/Dominic Xavier