Mudar Patherya picks 5 stocks that have stood the test of time.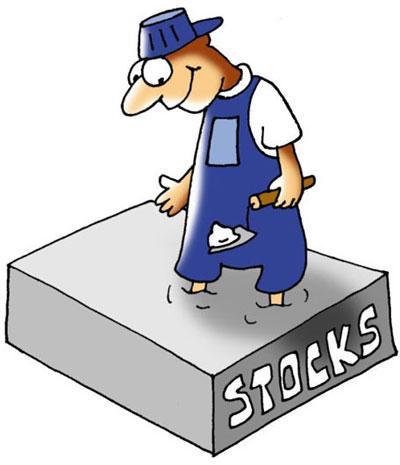 The extended first quarter season has kept me buried in sheets of scribbles and expectant extrapolations. This is a sniff of what I have to show for my honest labour.
JK Paper: It's high time I saluted this paper company virtually returned from the brink. There was a time, not too many quarters ago, when paper companies had been obituarised.
JK Paper kick-started a counter-trend by slashing costs and reporting higher profits. The last quarter was possibly its record quarter -- Rs 117 crore of Ebitda (earnings before interest, taxes, depreciation and amortisation) with a near-2.5 per cent interest cover (not quite orgasmic but then you should have seen where the company came from).
What I like about the company: A near Rs 3.5 crore decline in interest costs across five quarters even as revenues have risen.
M-cap: Rs 900 crore. Annualised Ebitda: Rs 470 crore. If only the interest expense could decline!
Akshar Chem: After a number of sleepy successive quarters, this company has done a Lazarus.
The increase in revenues has been Rs 11 crore quarter-on-quarter; Ebitda increase has been Rs 8 crore quarter-on-quarter; interest cover 16-plus; Ebitda margin jumped from sub-20 per cent to around 25 per cent in the space of a single quarter.
If there were some clues about this dramatic transformation, one could at least make sense of the stock price, which has been doing the Indian Rope Trick.
GHCL: I admire this company. Revenues in the past three quarters have increased from Rs 665 crore to Rs 730 crore; Ebitda has moved from Rs 155 crore to Rs 196 crore. Incremental Ebitda of Rs 41 crore on an incremental top line of Rs 65 crore (work the margins!).
Post-tax bottom line has doubled in the space of four quarters in stable core businesses with adequate critical mass. Interest cost has correspondingly declined from Rs 37 crore to Rs 38 crore to Rs 34.73 crore.
M-cap: Rs 2,500 crore. That's a prospectively annualised Ebitda discounted less than 3.5 times. If only the 'P' factor were resolved!
Gujarat Ambuja Exports: This one company has had me stumped. Quite like the guy you know who is expected to edge the outswinger and yet goes onto save the match for his team.
Sample the numbers: An Ebitda of Rs 82 crore in the recent first quarter compared to Rs 52 crore in the immediately preceding quarter and Rs 57 crore in the corresponding quarter of the previous year.
The interest cover on net interest outflow was more than 100. From a purely speculative standpoint (now don't say you weren't warned), the company is discounted less than four times its prospective annualised Ebitda. If only one knew more about this company, one would have had the conviction to enter or steer. Help.
Eicher Motors: The company has posted the kind of results that make it difficult to argue a case for a sectoral slowdown. EBDT (earnings before depreciation and taxes) has grown every single quarter across the past five quarters.
Ebitda of Rs 517 crore in the last quarter, interest outflow of less than a crore, other income of Rs 47 crore. A message to the chief financial officer (if he is reading this): 'Aapke saath kabhi baithna hai.'

Mudar Patherya is a stockmarket writer, tracking corporate earnings and investor psychology to gauge where markets are not headed.
Illustration: Uttam Ghosh/Rediff.com