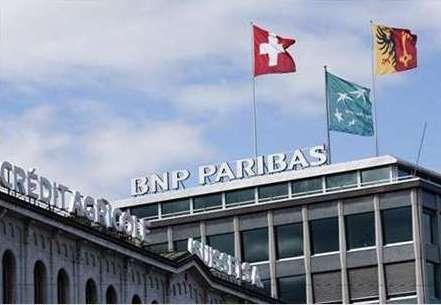 The Foreign Investment Promotion Board on Tuesday rejected French financial services major BNP Paribas' proposed Rs 2,000-crore (Rs 20-billion) acquisition of retail-focused brokerage Sharekhan.
FIPB is a regulatory body under the Finance Ministry that monitors foreign investments in India.
The Sharekhan deal is among seven transactions rejected by the FIPB, according to a June 14 release on the department's website. The deal is based on the recommendations of FIPB at a meeting held on May 20, 2016.
The reasons for the rejection have not been disclosed.
Sources in the know said that the rejection could be on technical grounds.
"So far we haven't received any communication from the FIPB. It is likely that the rejection could be due to technical reasons.
"We will reapply for the approval once we obtain more information," a source said.
The gist of the Sharekhan acquisition proposal, according to FIPB, is "Acquisition of up to 100 per cent of the share capital of Sharekhan Limited other than the shares held in Sharekhan Limited by Human Value Developers Private Limited by BNP Paribas SA France and/or one or more of BNP's French subsidiaries, and acquisition of 100 per cent capital of Human Value Developers Private Limited by BNP and/ or one or more of BNP'S French subsidiaries."
The French bank had agreed to acquire Mumbai-based Sharekhan in July last year from its shareholders, which included Baring Private Equity, Samara Capital, and IDFC. The deal was pegged at over Rs 2,000 crore (Rs 20 billion).
Private equity majors Warburg Pincus and General Atlantic were also in the fray to acquire Sharekhan.
Interestingly, BNP Paribas had obtained most of the regulatory approvals including from market regulator Securities and Exchange Board of India, banking regulator Reserve Bank of India, and competition regulator Competition Commission of India.
BNP Paribas was aiming to up its presence in the domestic broking space through the acquisition of Sharekhan. The Sharekhan deal was BNP's second play in the retail broking space.
In 2007, the French bank had picked up 34 per cent stake in Kochi-based Geojit Securities.
Image: The building of the Credit Agricole (Suisse) SA and BNP Paribas are pictured in Geneva. Photograph: Denis Balibouse/Reuters