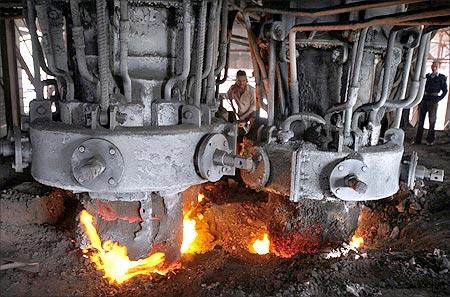 The finance ministry welcomed an inter-meeting rate cut by Reserve Bank of India (RBI) on Thursday, saying it reflected easing inflation concerns and vindicated the government's efforts to achieve economic growth without stoking inflation.
Deputy Finance Minister Jayant Sinha also told Reuters that the quarter-point rate cut would mark an "inflection point" after a period of high interest rates.
Sinha said the RBI decision was driven by declines in both actual and expected inflation, and not by any concerns that India's economic recovery was losing traction.
"The economy is picking up momentum," Sinha told Reuters in a brief telephone interview.
"The signs are very positive that economic momentum has rebounded. We are likely to see a significant acceleration in growth."
Sinha, a former McKinsey consultant, is a key advocate of supply-side economics in Prime Minister Narendra Modi's team. He has called for shifting spending to investment and away from welfare entitlements that have in the past driven up prices.
"The goal is to achieve faster growth which is non-inflationary," he told Reuters.
(Reporting by Rupam Jain Nair and Douglas Busvine)