The initial public offering (IPO) market has seen some momentum of late with robust responses to recent issues.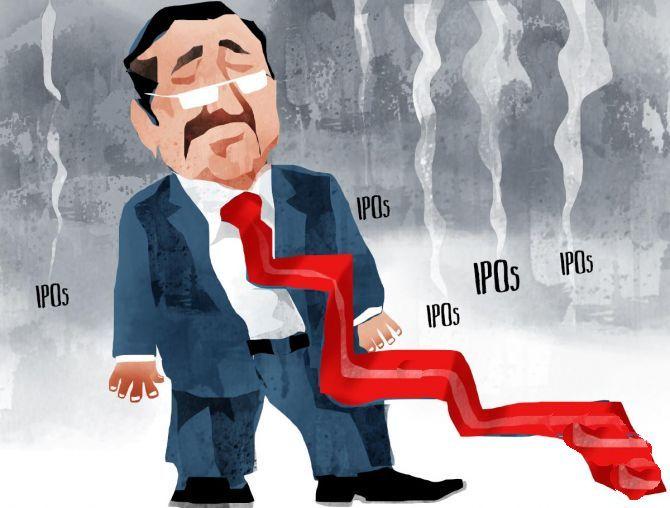 However, only some have been able to ride the wave.
So far in 2023, 23 companies have let their approval granted by the markets regulator — the Securities and Exchange Board of India (Sebi) — lapse.
The draft red herring prospectus (DRHP) is a preliminary document filed before an IPO and contains necessary details such as the nu­mber of shares being offered, financial results, and risk factors.
After vetting the IPO, Sebi offers its final observations.
A company has to launch its IPO within a year from the date of the final observations.
About a dozen such approvals have lapsed since April.
And, half a dozen are staring at expiry in the next six weeks.
These IPOs, whose approvals lapsed, could have cumulatively raised Rs 48,180 crore.
The issues expiring in the next six weeks could mop up Rs 3,019 crore.
Investment bankers said some companies may re-file their DRHPs so that they can have another shot at listing.
Some are looking at alternative ways of raising capital.
Aadhar Housing Finance, API Holdings, Mccleods Pharmaceuticals, Bharat FIH, and Fab India are among the companies that have seen the one-year approval period lapse.
Companies whose approvals expire before July include India Exposition Mart, Corrtech International, Senco Gold, and PKH Ventures.
So far in 2023, six companies have raised Rs 6,430 crore through IPOs.
The IPO of IKIO Lighting was subscribed 67 times, and Mankind Pharma's Rs 4,326-crore issue was subscribed 15 times.
The warm response was due to the rise in secondary markets.
The Sensex is just 0.2 per cent, and Nifty 0.5 per cent shy of their all-time highs.
However, the gains happened after tumult in the Indian markets.
A combination of various factors — rate hike fears, Hindenburg's report alleging irregularities in the Adani Group and the banking crisis in the US led to heightened volatility.
As a result, issuers have become cautious about their listing plans.
Moreover, DRHPs were filed last year with the expectation of higher valuations.
And, there is a discrepancy between the pricing aspirations of promoters and what the market is willing to give.
"Market circumstances have changed drastically. Now, it has become a buyer's market.
"Issuers, who are ready to accept the price set by investors, can tap the market," said Pranjal Srivastava, partner-ECM, Centrum Capital India.
Bankers said some companies might reduce valuations because of capital requirement compulsions or to provide exits to their investors.
Going forward, bankers said more companies may let their approvals lapse.
Apart from pricing, changes in the outlook of the issuing companies' prospects will be the key factor in determining if they will launch their issues.