The firm has blamed a section of unnamed competitors as well as maleficent parties
Kerala-based Kalyan Jewellers claims to have taken a hit of Rs 500 crore due to a spate of fake messages and videos on social media about the brand and its products.
The chain, which operates 125 retail stores and has presence in the West Asia, too, has approached the Kerala high court claiming the company suffered a loss of Rs 500 crore in tangible and intangible terms.
The petition calls upon the court to issue notices to the government to take "appropriate steps" to regulate the functioning of social media platforms such as Google, Facebook and WhatsApp.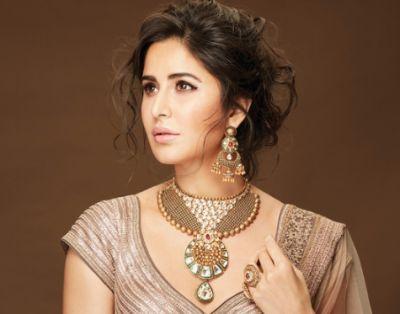 It has also asked the court to issue notices to these companies to remove all links, URLs and videos that are misleading.
The videos apparently show inspections being carried out at the brand's Kuwait stores and allegedly show the owner being arrested for selling fake ornaments.
These videos started doing the rounds last year along with some that show stores that aren't even Kalyan Jewellers', the company said.
In yet another video, it was claimed that the company's chairman T S Kalyanaraman had been arrested.
The company's legal head Mahesh Sahasranaman said the videos portray a wrong picture, as they only show a routine inspection, an industry norm.
"We didn't get any show cause notice from the government about any issue and got to know only when the video became viral."
The firm has blamed a section of unnamed competitors as well as maleficent parties, including one Sureshrao Sadasivam from North Kuwait.
Sadasivam has been accused of uploading some of the videos on the internet.
"That some persons conspired along with eighth respondent with a malacious intention of damaging/lowering the reputation of the petitioners in the estimation of public and they had created several fake videos showing the logo and name (without permission) and also made false videos of officials inspecting petitioner's showroom and finding out fraud in the making of gold," the petition states.
The firm has filed a police complaint in Kerala in connection with the case where three people have been arrested.
Another case in Dubai continues to run in connection with these videos and messages and the final verdict is yet to come, the company said.
This petition comes at a crucial time, as WhatsApp recently launched a new feature that labels forwarded messages after being chided by the government for not tackling the spread of misinformation on its platform.
Even as the instant messaging platform insists it is doing its best to curb the menace, sections of lawyers and civil society have emphasised on the need to have a strong privacy law in place to prevent such instances.
Taking the shine off the brand
Kalyan Jewellers approached Kerala HC after fake news about its gold being fake spreads
Viral video shows jewellery being seized from its stores for being 'fake'
Another message claims the CEO was arrested in Dubai
The company is claiming damage of Rs 5 bn on its brand
Petition requests the government to regulate platforms for fake news
Also requests for social media companies to remove all incidents of fake news