Tata Steel and Tata Chemicals under investor watch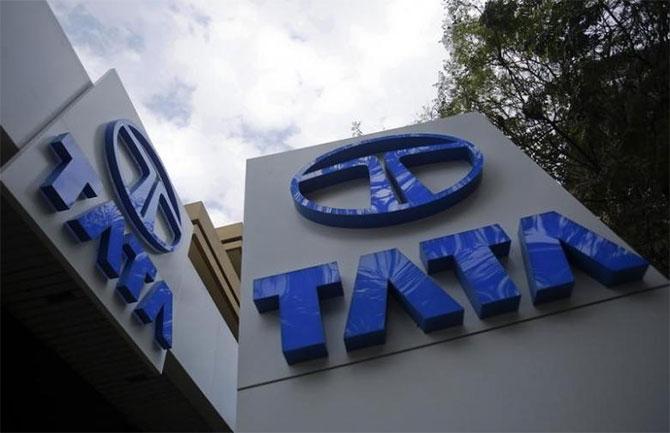 Tata group stocks such as Tata Motors, TCS, Tata Steel, Tata Communications, Tata Metaliks, Titan Company and Tata Chemicals reacted sharply in early deals and lost between one per cent and five per cent at closing on Tuesday. A day after Cyrus Mistry was removed as the chairman of the Tata group, the S&P BSE Sensex and the Nifty 50 fell 0.2-0.3 per cent.
Just as the investors were digesting the news of sudden change of guard at Bombay House, experts recommended caution on Tata Steel and Tata Chemicals. Indian Hotels, Tata Steel and Tata Chemicals are among prominent Tata stocks that lost over two per cent in Tuesday's trade.
According to experts, Tata Steel and Chemicals may face delays in the ongoing process of trimming their foreign assets.
"We believe Tata Steel (share) price may be negatively impacted. Cyrus Mistry was the driver of Tata Steel's strategy to sell-off its European assets. The move (Ratan Tata taking charge from Cyrus Mistry) may see delays in ongoing joint venture talks with ThyssenKrupp," CLSA warned its clients in a report published on Tuesday.
Bank of America-Merrill Lynch (BoFA-ML) echoes similar views. "This change of leadership at the Tata group was unexpected. Increased uncertainty at the top could affect stock prices of listed companies in the near term," said BoFA-ML.
"This decision could indicate that the board wishes a change in group strategy," the brokerage added. With this, experts at BoFA-ML warned if decisions regarding sale of assets for the group's steel and chemicals companies were changed, it could matter significantly for the market.
Some experts suggested that Tata Power, too, could come under scrutiny. "It appears that Tata Sons wasn't in favour of Tata Power acquiring solar assets from Welspun," said Sudip Bandhopadyay, chairman, Inditrade Capital. Tata Power stock lost 1.5 per cent in Tuesday's trade. "Therefore, I would be careful on Tata Steel, Tata Power and Tata Chemicals", he stated.
Experts said investors looking for fresh exposure into Tata group stocks should be extremely prudent over four-six months.
"While there may not be big-bang changes to operations in the four-month tenure of Ratan Tata, who will take over the reins from him assumes high importance," said a fund manager of domestic fund house. "If Mistry's decisions on stake sale are reversed, it would weigh heavily on investors," he added.
Edelweiss also has a similar outlook. "Under Mistry, Tata group took significant steps towards deleveraging and better utilisation of capital over the last few years," the brokerage said in its report. "His absence may impact the future strategy and delay the process of deleveraging and improvement in return ratios at the group level," Edelweiss added.
A lot would also depend on how the boardroom battle plays out, say experts. In case this goes on to become a long-drawn legal battle between Pallonji Group and Tata Sons, analysts say, then it could be very bad for Tata group stocks for next 6-12 months.
"If Mistry goes to court, all group stocks would react negatively and the next few months can be bad. On the other hand, if the matter is settled within the boardroom, it would be the best thing to happen for Tata group shareholders," said A K Prabhakar, head of research at IDBI Capital.
However, from a longer-term perspective, experts do not see more trouble for investors.
"The way the change in leadership happened was a shock and matter of curiosity for all investors, explaining the knee-jerk reaction on Tuesday. But beyond that, it would be business as usual for the the Tata group pack," added Bandhopadyay. Shriram Subramanian, founder, Ingovern Research Services, said at an operating company level, investors should not worry as Monday's development doesn't change the business.
So does G Chokkalingam, founder & managing director of Equinomics Research & Advisory. He said, "The problems of major group companies like TCS (growth slowdown in western world), Tata Power (sector issues) and Tata Steel (Chinese dumping and lack of cost advantage for its European subsidiary) are either inherited and/or have to do with adverse economic conditions."
Since each company, experts say, operates in a unique environment and has a different set of sector-related dynamics playing out, the same will determine how the stocks perform in the long run.
"In my view, this is negative in the near term from a sentiment point of view. In terms of operations of the group, there will be little change because it already has a leadership team in place. As long as the group is able to find a successor in six months from now, it should be business as usual; and investors need not worry," said Jigar Shah, chief executive officer, Maybank Kim Eng Securities.
Photograph: Vivek Prakash/Reuters