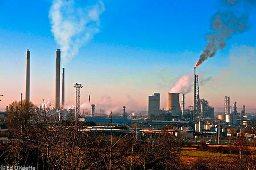 Equinox Realty, the property development arm of Essar group, plans to invest around Rs 4,000 crore (Rs 40 billion) to develop residential units across the country, said a senior executive of the company.
Equinox plans to launch 1.4 million sq ft residential project in Bengaluru in the last quarter of calender year 2011 and a one-million housing project in Thane near Mumbai in the next one year.
The company also plans to develop an information technology park in Bengaluru and a mixed -use project in Nagpur in Maharashtra, the executive said.
At present, its 1.2-million sq ft business park is operative in Kurla area of Mumbai, bought by the Essar Group from Ashok Pirmal Group three years ago for Rs 1,200 crore (Rs 12 billion).
"We have committed around Rs 3,500 crore (Rs 35 billion) to Rs 4,000 crore (Rs 40 billion) across various projects and already pumped in a sizeable chunk of that," said Cherag Ramakrishnan, chief executive officer, Equinox Realty Holdings.
Equinox is  also developing townships for the Essar group of companies in Gujarat, Jharkhand and Madhya Pradesh, spread over 8 million sq ft.
"The idea was to be operationally capable
before launching big projects. The captive projects are not the big revenue earner for us, they are more for our engines to get oiled before we set out," he said.
Aiming to tap the demand for homes, many corporate houses have announced housing projects in the country.
However, Equinox is not in a hurry to launch property projects, Ramakrishnan added.
"We are going slow on the launches. The idea is that within 12 months, we want to launch one project every year. We are here to build small volume, reasonable value and good quality properties."
After Mumbai, Pune and Bengaluru, the company will be looking at Ahmedabad, Vadodara and Hyderabad, he said.
"We want to build annuity and capital inflows from residential sales. If we could do Rs 400-Rs 450 crore (Rs 4-4.5 billion) a year, we would be in a good position. Then we will start phase II of our growth with new projects, land buying and so on."