The two companies were earlier expecting to complete the merger formalities and regulatory approvals by June 30 and to start operating as one entity from July 1.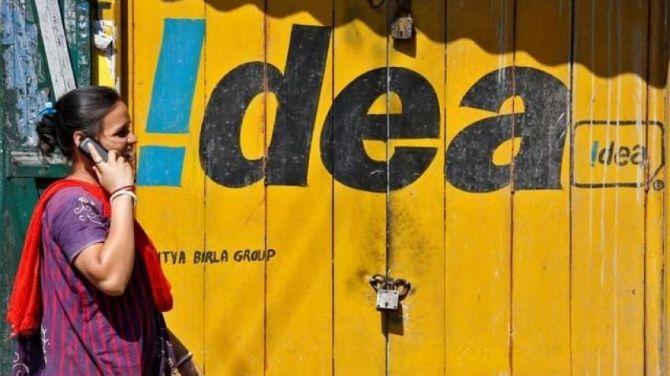 The merger of Vodafone with Idea is likely to be delayed, at the least by by two or three months; it could be longer.
This will happen if the duo decide to challenge a demand from the department of telecommunications regarding various spectrum charges.
The two companies were earlier expecting to complete the merger formalities and regulatory approvals by June 30 and to start operating as one entity from July 1.
According to sources, DoT is set to issue a demand notice of Rs 45-50 billion to the companies this week on spectrum charge. Most such charges on companies have been challenged in various courts, which have granted stays.
The merger could have been a done deal last week if the minister had signed the file, already approved by all DoT wings, including secretary Aruna Sundararajan.
However, since there is no final judicial decision on the charges, Telecom Minister Manoj Sinha decided to seek legal opinion on the merger and if approval should be given to Vodafone-Idea without claiming the levies.
After receiving the legal opinion, DoT has decided to issue demand notices to the companies. If the latter pay, the merger would be given a go-ahead. If challenged, say sources, the process could take up to three months at least -- DoT has decided to avail of every available legal avenue for a final decision on the issue.
If the companies challenge the demand at the appellate telecom tribunal, TDSAT, and get a stay, DoT will challenge it in higher courts.
A query sent to Vodafone regarding the merger timeline remained unanswered at the time of going to press.
A demand by DoT regarding one-time spectrum charges (OTSC) was stayed by the Bombay high court but there was no final order.
In 2015, Vodafone had merged four subsidiaries -- Vodafone East, Vodafone South, Vodafone Cellular and Vodafone Digilink -- with Vodafone Mobile Services, which is now called Vodafone India. DoT at the time had asked Vodafone to clear OTSC dues worth nearly Rs 66.8 billion but the company challenged it in court.
Following a Supreme Court direction, Vodafone had paid Rs 20 bn to get the deal cleared. In a separate case, on a direction of TDSAT, Vodafone had paid another Rs 4.5 bn to DoT.
The board of Idea Cellular at its meeting on Tuesday will consider renaming the merged company Vodafone Idea. And, on raising Rs 150 bn through non-convertible debentures.
The new operator would be the country's largest telecom company, with a revenue market share of around 37 per cent and 433 million subscribers.
Both debt-ridden entities have been facing intense competition in the market, where margins have hit rock-bottom.
The latest entrant in the telecom, space Reliance Jio, has disrupted the sector, forcing consolidation in what used to be a sector with eight-odd companies.
Remaining on top for long will not be easy for the merged entity -- Jio will continue to exert pressure. The combined debt of both companies is estimated to be around Rs 1.15 trillion, an added burden.
The companies had earlier this year announced a restructuring of the leadership team for the merged business, with Kumar Mangalam Birla as non-executive chairman. Vodafone insider and current chief operating officer (India) Balesh Sharma is to be chief executive officer of the merged entity.
Photograph: Reuters.