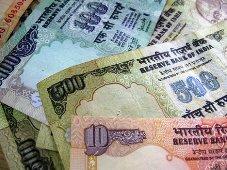 Chief economic advisor in the finance ministry, Kaushik Basu, said on Thursday there should not be too much financial regulation with regard to microfinance institutions and teaser loan rates offered by banks and financial institutions.
He said instead of over-regulation, the focus should be on making contracts transparent and leaving it to the customers to decide.
"Some of the things we are not doing right. In microfinance, there may be some aberrations, but you should not regulate out of existence," Basu said at the Skoch summit in New Delhi.
The sector is in turmoil since the Andhra Pradesh government introduced new legislation to regulate it. The state accounts for a third of MFIs' lending.
The Reserve Bank of India in October had constituted a committee under the chairmanship of Y H Malegam to look into various issues related to MFIs, including the interest rates charged from the borrowers and the practices used by
them for recovering loans.
Based on the Malegam report, the government plans to introduce a micro finance (development and regulation) Bill.
On the issue of teaser rates, special housing and auto loans offered by banks at a lower rate for a limited period, he said these schemes must not be banned, but should be made as clear as possible.
Teaser rates are very popular among customers, but had come under criticism from Reserve Bank of India recently.
In its monetary policy review on November 2, the central bank had expressed concern over the high risk of default on such loans.
It had raised the provisioning requirement on such loans from 0.4 per cent to 2 per cent.