On the back foot on black money issue, Finance Minister Arun Jaitley hit back at Congress saying the party will be embarrassed once the names of people holding illicit foreign accounts are made public.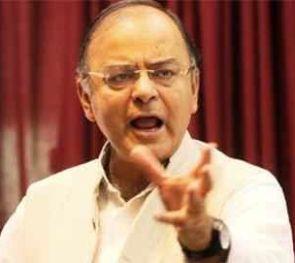 "The names (of black money account holders) will be public shortly... I can assure you there is no embarrassment I (BJP) will have when all the names are disclosed. There is some embarrassment the Congress party will have because of those names," he said.
Talking to NDTV, Jaitley said the names of those black money account holders against whom charges are filed by Indian authorities would be disclosed in the court shortly.
On the Congress accusing BJP of hypocrisy for its failure to disclose names, Jaitley said the Congress got it all wrong because media "completely misreported" the case.
"Media said we are not going to disclose it. Our case was we will disclose it as per the due process of law," the minister said.
He further said that India's double taxation avoidance agreement with Germany only restrain disclosure of names in media and not in court.
"No, it (tax avoidance treaty) did not prevent us from disclosing the names. It merely says disclose it to a court and don't disclose it to the media. And when you disclose it to a court, it automatically gets carried into the media. That's all we are saying," Jaitley said.
On the appointment of Arvind Subramanian as Chief Economic Advisor, the Finance Minister said "he is man of stature, he is internationally recognised, extremely competent, experienced and a person of ideas" like former CEA and present Reserve Bank Governor Raghuram Rajan.
Jaitley said intellectual people are required to advise government though "we may not accept every suggestion" that they make.