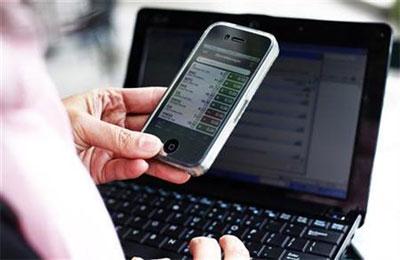 Branch additions for most major banks in the current financial year do not correspond to the number of the past two years.
The government's digital push, the rising use of technology in back-end processes, and the growing market for financial technology products, have changed the banking landscape.
The Reserve Bank of India's May 2017 guidelines shifted the focus from branches to banking outlets, which include banking correspondents along with branches. The revised guidelines work well with the banking sector's tilt towards partnerships.
"The definition of branch is changing. With the new regulations, even a banking point can be a branch. You just need a customer touch point," said Romesh Sobti, managing director, IndusInd Bank, at a press conference.
Branches have always been a key factor in determining the geographical reach of a bank but the growing acceptance of digital banking challenges this equation, say analysts.
While bank executives continue to stress the importance of branches as part of their strategy, branch additions for most major banks in the current financial year do not correspond to the number of the past two years. Recent times have also seen banks re-evaluating their branch addition targets.
YES Bank reduced its expansion target to 1,800 branches by March 2020 as against 2,500 initially. It may also curtail its investments in ATMs, all as part of its goal to push digital banking as its primary offer by 2020.
Rana Kapoor, managing director and chief executive, YES Bank, said: "There is huge investment required for branches and the risk of obsolesce has risen." The bank wanted to be "physically frugal and digitally efficient," he said at a press conference.
Sobti said: "You certainly need brick and mortar and we are still going strong on 2,000 branches in three years. But there is no longer a need to have 3,000-4,000 branches with everything going digital."
There has been no branch addition at Federal Bank in the past few years. It has centralised most of its processes, which are more operational in nature. More than 90 per cent of the bank's transactions can now be done through digital channels. With centralisation clubbed with digitisation, it is able to optimise resources to suit its business plans.
"Federal Bank's philosophy is 'digital at the fore and human at the core'. Physical presence is an important aspect of a service industry like banking, where customers get the confidence to walk in to get any type of product or service. Branches will continue to be part of the growth strategy of the bank.
"At the same time, we have a 'Branch Lite - Distribution Heavy' model, where we will have more people on the field to source more business," said Jose K Mathew, executive vice-president and head, retail business, Federal Bank.
"Branches will undergo transformation as experience centres of the bank's offers and will play a key role in delivering some of the key matrices of the bank," he added.
Most private banks have also seen a huge drop in branch additions this year. While some banks may continue to add branches and ATMs, all industry players agree that the nature of branches is changing both in terms of size and processes.
Axis Bank wants to create branches that offer digital, instant, and paperless solutions, both to their end customer and branch staff. The bank says scaling new-age tools like robotic process automation (RPA), machine learning, and artificial intelligence across branch operations will improve employee productivity and enable stronger acquisition at branches as well as achieve better turnaround time.
ICICI Bank wants to offer an omni-channel experience to its customers so that they can bank at the channel of their convenience. The bank has also transformed its branch to include various digital initiatives due to dramatic shift to adopting digital ways to bank. It considers its ATMs to be mini-branches in themselves, offering many banking services in addition to cash withdrawal.
"Our strategy to make digital an intrinsic driver of branch operations is helping us to grow our branch network faster, with relatively low staff and higher employee productivity," said Rajiv Anand, executive director, Axis Bank. He added this "ties in well with the pre-dominant consumer preference for human interaction at least at the time of account opening".
Fintech experts say while digitisation drives efficiency and saves cost, branches serve as a face to the business and cannot be disregarded.
"Banking is a service that requires personalisation and collaboration, people will always play a vital role and continue to coexist in the growth and expansion plans of banks. As the environment becomes highly competitive, there will be a clear focus on developing the right set of skill sets to meet the changing requirement," said Kalpesh Mehta, Partner, Deloitte India.
While the need for people at branches remains despite automation and data analytics, the number of people required per branch has seen a fall.
"What you do inside the branch is changing. Branch sizes are shrinking. We don't need as many people. At a branch where we had to keep 20 people, now you need 10-12 people," said Sobti. He added the bank was neither hiring nor firing employees but had redeployed employees in new branches.
Similarly, Axis Bank has seen a fall in the average number of people per branch to 17 in FY17 from 20 in FY13 but it continues to add 400 branches every year.
"We foresee that the nature of branches will evolve even further. They will transform into digital centres of the bank and offer services that are advisory in nature, like large ticket transactions of loans, investments et al," said an ICICI Bank spokesperson.
Mehta says branches are used to bank the unbanked region/customers. He added that India had moved from conventional banking to convenience banking, which brings in cost efficiency.
As customers become self-reliant and accustomed to technology, he said, "Digital bank being virtually present, physical presence in the form of branch may not be necessary."
Photograph: Reuters.