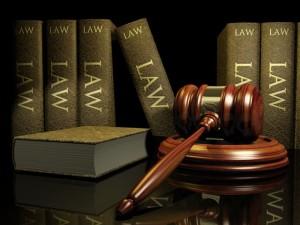 The mediation between the warring co-managing partners of India's largest law firm Amarchand Mangaldas, brothers Cyril and Shardul Shroff, was accepted by the Bombay high court on Wednesday. According to the terms of the arbitral award, the brothers have agreed to 'split and bifurcate into separate entities independently carrying on the profession of law'.
A detailed family settlement has been arrived at for division of family properties, professional practice and allocation of assets, a press release from the three mediators Nimesh Kampani, Harish Salve and Justice (retd) B N Srikrishna.
The agreement was reached on Tuesday after protracted and extended negotiations, and presented to the court the next day.
The press release stated, 'With a view to preserve the fair name and reputation of the family unblemished, and in order to foster peace in the family, Cyril Shroff agreed not to contest and agreed for grant of probate to the will and codicil of his mother, late Smt Bharatiben Shroff, irrespective of whatever grounds he may have had to contest the will and codicil, and Shardul Shroff agreed not to press the suit, in view of the family settlement and arbitral award.'
The brothers agreed to the mediation after a volatile hearing in the Bombay high courts on November 14, 2014. At the heart of the dispute between the two brothers was the will left by Bharatiben Shroff bequeathing all her assets and holdings in the family-owned law firm. Cyril Shrof took the stand that equity in a partnership firm governed by family framework cannot be bequeathed, while his brother Shardul stood by the will.
With Wednesday's order, the high court has accepted the family settlement and the arbitral award, and also granted probate to Bharatiben Shroff's will, disposing of the suit between the brothers, the press release added.
Image used for representational purposes only.