Congress was following 'politics of obstruction', the finance minister said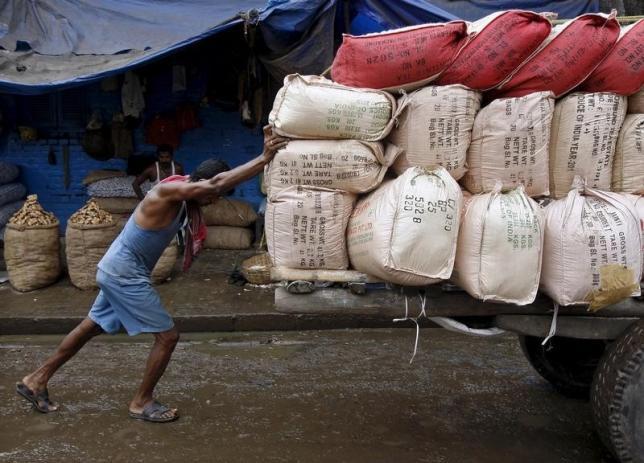 Charging Congress with pursuing politics of obstruction, Union Finance Minister Arun Jaitely on Friday said it was 'delaying' the passage of Goods and Services Tax Bill but would never succeed in 'derailing' the key economic reform legislation.
"We are going to try. Congress party's strategy is two fold -- to disturb and delay.
"They will never be able to derail it", Jaitley told reporters on the sidelines of a function at Amritanandamayi mutt near Kollam.
Accusing the Congress of taking an anti-development approach, he said it was following 'politics of obstruction'.
"Congress had run a failed government and therefore do not want to see the colour of success coming to somebody else.
"That is why Congress politics is only the politics of obstruction", he said.
Jaitely said the country's politics was getting polarised between those who want India to grow and those who want to block it.
"There are those who want India to grow and benefit in the present global environment, where economies all over the world are facing huge challenges.
"There is an inbuilt opportunity for India and India can make use of it at this stage.
"There is a public opinion and political opinion which wants India to grow. Regrettably, Congress party has positioned itself against this growth process," he said.
Asked if National Democratic Alliance had finalised seat sharing talks in Bihar where Assembly polls are to be held next month, Jaitley said, "It was fairly at an advanced stage.
"I do not see any difficulty in finalising it."
On the Swachh Bharat campaign, he said people from various walks of life, including companies and NRIs, were contributing towards the programme.
In the first phase, construction of toilets in schools have been completed.
Jaitely, who earlier received a cheque for Rs 100 crore (Rs 1 billion) from spiritual leader Amma for Swachh Bharat campaign and Ganga project, said there would be a major lift for the campaign after today's programme.