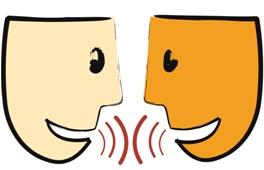 As chief executive officer of HCL Technologies, Vineet Nayar has had 10,000 meetings over the past four weeks.

Just that this time, they bear a completely different character.

For, the primary aim is to address the concerns of his colleagues amid the economic slowdown.

The Rs 28,000-crore (Rs 280-billion) company has given the programme a name: Directions.

Aggression marks its mood, wherein the CEO and top management would speak to a group of employees during sessions spaning an average of four hours. This would be followed by questions and answers.

The HR section of the Noida-headquartered company is upbeat about the matter.

Says D K Srivastava, corporate vice-president & global head of the wing: "We've made employee first and the customer second.

"The outcome has been in our favour."

Substantiating, he says the programme has instilled a sense of trust and belief among the employees.

"People are highly charged. That has helped up scale up the growth."

Sure, 1991-founded HCL is is not the only one using communication as a tool.

At Vodafone too, the senior leadership team, led by the CEO, engages with employees across regions (north, east, south & west) on a quarterly basis.

They are done through road-shows and web-casts, to keep them abreast with the health of the business, latest developments and new initiatives.

Ashok Ramchandran, director (HR), Vodafone India, says the employees have embraced the initiatives.

Proof: an improvement in the engagement scores (Vodafone People Survey).

Result: "our competitive performance in the market too has seen an upward trend."

HR consultants say the tough times of on Sunday are prompting the companies to put into practice their learning from the 2008-09 slowdown and going in for transparent communication.

"Faster communication is happening between people on social networking sites than between employers and employees," notes Ganesh Shermon, management consultant, KPMG advisory services.

"So, employers cannot give blah-blah lectures to employees about how the organisation is doing.

"People are aware of the growth rates and of the economic scene.

"People are asking smart questions.

And, employers have to explain
why, when they ask employees to take a pay cut."
Tata Motors, too, realises these are tough times and has sensed the importance of communicating with employees, given the volatile market.
"It is important the employees do not read about their company through the media," points out Prabir Jha, senior vice-president with the Mumbai-based company.
"There is a need to inform them about what is happening in their own companies. We are alert and vigilant.
"But we continue to think what is the right thing for employees. We must realise that people's engagement with a company is beyond just immediate anxiety."
The company, through its programme called 'Parivartan', is allowing people to voice their ideas.
"We listen to what our people are telling us," adds Jha.
Mahindra & Mahindra, through its 'Rise' initiative, is engaging its employees in a better manner.
"To ensure the 100,000-plus staffers are on the same page, the company has started detailed human resources exercises that include incorporating 'Rise' in the performance management systems.
M&M has, for example, launched a metric called employee promoter score, which would judge "how enthusiastic an employee is to recommend Mahindra products".
Rajeev Dubey, M&M president (HR & after market), says one cannot be complacent while dealing with slowdown fears.
"Since communication is a vital part of 'Rise', we have specific programmes tailored around 'Rise' for communication," he informs. Apart from this, there is regular internal communication through various media. At 1945-incorporated M&M, communication is built around a higher purpose.
"The employees are constantly told about our strengths and successes," says Dubey.
"This would help deal with issues like low motivation and create a distinct attitude among the employees to deal with tough business conditions."
Some firms like CavinKare says, they are not feeling the heat yet.
Murali Santhanam, its EVP (HR), explains the company has not yet started any specific initiatives for communication. "Our purchasing is fine," notes Sanjay Jog, president (HR), Future Group.
"We do not want to create panic and unnecessary anxiety among employees.
The situation has not yet reached that stage." This is because the retail sector has not yet faced the slowdown concerns, he adds.