A look at the havoc carriage fees have wreaked in TV is a good way to appreciate the benefits of net neutrality, notes Vanita Kohli-Khandekar.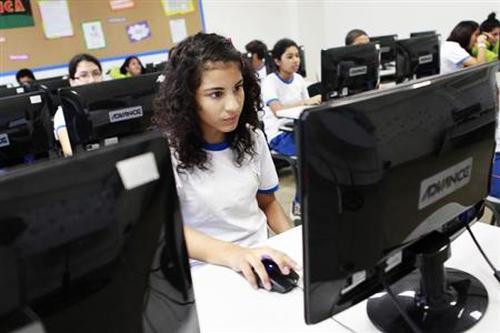 What do cable television and the debate around net neutrality have in common? The idea of carriage fees.
As telecom firms or broadband providers start charging carriage fees to drive traffic to certain websites, the havoc it has wreaked in television is worth a look.
When television channels boomed in India about a decade ago, cable companies, largely analogue then, started charging carriage fees.

This hit smaller channels - news, niche or high-end programming ones - hard. UTV World Movies, BBC Entertainment, NDTV Lumiere; any channel that sought to offer a change sank - because the cost of reaching consumers was prohibitive - about Rs 30-40 crore (Rs 300-400 million) a year at one time.

It is easy money which, along with price control, has taken away any incentive cable companies would have to digitise voluntarily. The result - the world's second largest TV market is, arguably, the least profitable one. It is also the least innovative in programming.
The idea that internet service providers (ISPs) should treat all data passing through their pipes or wireless pathways equally is more than a decade old. However, at various points, broadband providers - whether they are telecom or cable companies - have tried to fiddle with the norm.

By having deals with websites to provide faster or preferential access. Or by blocking or slowing down the access to rival sites. In the US, Europe, China and Chile, the net neutrality debate has been very active.

After several lawsuits and discussions, the Federal Communications Commission (FCC), the US communication regulator, endorsed net neutrality in February this year. The European Union, however, believes that net neutrality inhibits investment in infrastructure.
In India, the debate came alive this month on the back of two events. One, Airtel Zero launched with the promise of free access to apps for which data charges are being paid by the app firms.

And, two, a Telecom Regulatory Authority of India (Trai) paper on over-the-top (OTT) services in late March this year. It is written from the ISP point of view and seeks to discuss preferential pricing for data access.
This, say pro-net neutrality proponents, violates the basics of the internet. Its openness, technologically and geographically, has made it a great equaliser of opportunities - for education, launching businesses, sharing information among a host of other things.

The ayes also point out that ISPs charge consumers for their services. And going by the Trai paper, apps led to a more than doubling of data usage and revenues in 2014 over 2013.
There is now a huge movement offline and online to send letters to the Trai before April 24, its deadline for getting responses on its paper.

A brilliantly done AIB video, various politicians, celebrities and the media have pushed more than 400,000 people (unheard of earlier) to write to the Trai in favour of net neutrality so far. Note that the FCC had received four million ayes to its debate on net neutrality.
On the nay side, the argument goes that differential pricing exists in telephony - international calls are more expensive. Why not for data? Also, it offers an incentive to invest in infrastructure.
If you step back from the pros and cons, three troubling questions arise:
Why do we have a 'must carry' obligation in cable services, essentially forcing neutrality onto cable services when we are happy debating net neutrality?
Does bundling of apps with net access create quasi-vertical monopolies? If Facebook and YouTube pay to get faster and better access to their audiences, does this create functional monopolies that could block smaller, less-rich players like it has in broadcasting?
How does the whole idea of preferential access sit with technical interoperability as mandated in direct-to-home (DTH)?
Abhinav Shrivastava, an associate with the law offices of Nandan Kamath in Bengaluru, reckons that comparisons with cable don't help.

He adds that, "There are very limited number of ISPs and switching costs are high for consumers, unlike in cable services where you could switch from cable to DTH or vice versa. Also, the amount of information wanting to be on the net is huge compared to the number of broadcasters and channels."
Even more reason then to keep the net open, free and without sub-text.