Besides providing a new source of employment, services like Uber are changing our mindset, says Anjuli Bhargava.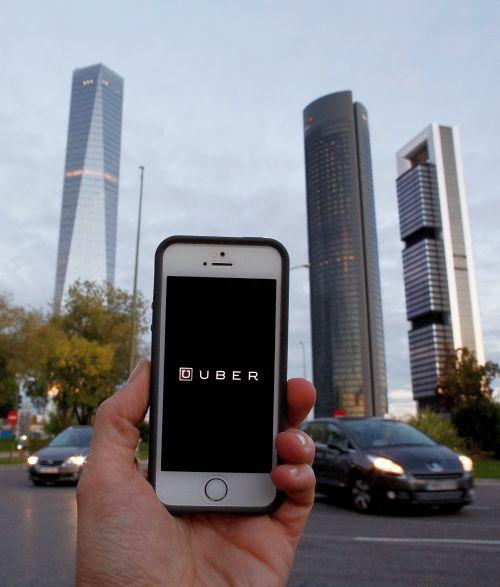 I don't know whether this is good or bad news but on a recent Uber ride, my driver was an MBA in finance from Arindam Chaudhuri's IIPM.
After his MBA he had been placed by IIPM (so they did carry out some placements!) at Airtel where he worked for almost six years.
An only child, a serious accident involving his father forced him to resign from his job to attend to him.
The company did grant him leave but it could not give as much as he required. He was earning Rs 55,000 when he left Airtel.
When he was ready to join work, Airtel didn't have a position for him.
He looked around and joined Snapdeal at Rs 30,000 a month. He worked there for a year, but felt the company and his career were really going nowhere and so he quit.
That's when Uber caught his attention. He gathered his and his parent's savings and invested in four cars.
He hired three good, reliable drivers from his hometown in UP at Rs 18,000 a month (all men previously known to him) who drive three of his cars while he drives one.
The three drivers do a minimum of 10 rides a day and as a result, by running his own mini-fleet he earns approximately Rs 2 lakh a month (net) - a figure it would have taken him several years to reach had he continued with Airtel.
Moreover, he doesn't have to drive his own car too much - he switches off the app early evening and has plenty of time to look after his ailing parents.
Apart from his own engrossing story, he had several insights to offer on his daily encounters with clients and his experiences with both Snapdeal and Airtel on a long drive from Gurgaon to Delhi.
On another occasion, I met a young college student who was driving his father's spare car to earn extra cash in his free time.
Since college in Delhi often doesn't require too much attention - several students do internships and even jobs while studying in DU (Delhi University) nowadays - he finds this both interesting and a good way to earn some pocket money.
He doesn't mind the driving especially since his livelihood doesn't depend on it.
In fact I am amazed at how many Uber drivers are fairly well educated - I try and talk to most of my drivers since as I feel there is something to learn from everyone; many are very insightful when it comes to the political situation in their states and regions - a few are graduates but several have finished school.
I narrate these incidents to make a few points. One, in both instances I was struck by their spirit and enterprise. No waiting for things to happen - they saw an opportunity and seized it.
Whether it is the college student or the former Airtel employee, both have been enterprising enough to take matters in their own hands instead of adopting the usual Indian fatalistic (leaving an awful lot in God's hands) approach.
But even better than that, it's nice to see that the social stigma attached to certain jobs is fast disappearing. Uber is a glamourised new-age taxi service.
It doesn't feel like being a regular taxi driver. The college student I met said his parents raised no objections to his driving an Uber in his spare time as long as he didn't do it too late at night when safety could be an issue.
The former Airtel employee was unfazed that he was not putting his MBA in finance to use.
He said he had a head for numbers and it was helping him earn much more in this manner.
And third, I have to admit that for me this service has quickly become quite indispensable. I speak of Uber, which in my experience is head and shoulders above competition.
Uber has ensured that I rarely drive, worry about parking and aggression on the road. I feel much freer.
For the drivers, too, it has become a major source of employment.
In both Delhi and Mumbai, many former call centre employees, small shop owners and even lower level employees of banks, public and private sector companies have changed paths and become Uber drivers.
The flexibility of switching off and on their app and choosing work hours is one reason they all cite as to why they prefer this.
Incentives offered by the company are good and most are earning a net income of Rs 40,000-60,000 a month depending on how many hours they put in.
As one of them put it, your fate is literally in your own hands - in more ways than one.