With time, the start-up action plan will need to be tweaked and will need to move in the direction of removing both hurdles and privileges, says Laveesh Bhandari.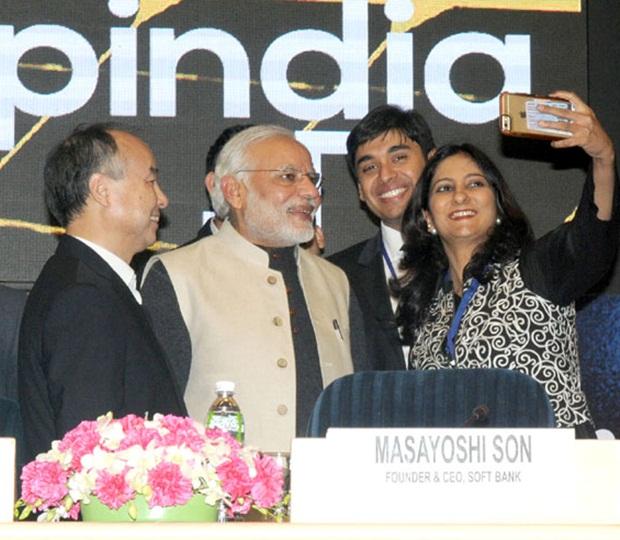 Start-ups have one formidable advantage - they have no legacy to worry about.
As any manager tasked with corporate restructuring will attest to, legacy can be the biggest enemy of the new.
The greater the dependence on legacy systems, management, products and processes, the greater is the risk of appropriation and degeneration to status quo.
The start-up action plan is susceptible to the same risk of takeover by legacies of the past, and this government will need to continuously revisit and change it.
The Start-up India Action Plan of January 16, 2016, lists 11 focus initiatives - each initiative starts with the problem it is trying to address followed by specific intentions of the government.
First, there is a problem with the multitude of compliance, so we should have self-certification. The legacy compliance being too complex need to be simplified and reduced - that is the next step.
Second, a Start-up India hub will be created on a hub and spoke model. Modern economies don't run on centralised organisations. The hub and spoke will need to be changed to a network of hubs, each continuously innovating and competing with each other.
Third, the government is going to roll out a mobile app and portal by April 16, 2016. This is new in that there is a date commitment. IT products are a very different animal, which the government is not yet built to address. The government will eventually need to let either the Start-up India hubs decide on the app/website roll-out and product enhancements, or completely outsource this somewhere else.
Fourth, the government will provide legal support for IPR and also fast-tracking of applications by start-ups.
Good drafting of IPR is critical for its applicability and this should be for all - individuals, start-ups and also family owned and traditional businesses interested in modernising.
But this policy will also require a corrective force on the patent office to not delay applications by individuals, family businesses and others.
Fifth, relaxed norms for start-ups in public procurement; I am surprised that the procurement managers who were consulted agreed to this.

Government entities are manned by highly risk-averse officers, but start-ups make more mistakes than incumbents.

The risk of getting entangled in cases and delayed payments is one of the biggest issues of even established players and will therefore be worse for start-ups.

I would recommend start this as a pilot in one department for a year or two before expanding or killing it.

Sixth, faster exit for start-ups and greater role of professional liquidators.

This is in line with the new bankruptcy code. I would use arbitration as much as possible before the final resort of professional liquidation.

There are many ways to push all stakeholders towards arbitrated settlements and this will need to be strengthened and scaled up in the next phase of start-up action plan reform.

Seventh, create a fund of funds for Rs 10,000 crore to be divided among eligible VCs. Since eight out of 10 start-ups fail, high returns are required on those that will succeed.

This in turn means VCs tend to invest in high risk high return opportunities - "yielding 10x" or ten times is a common refrain. But the bulk of start-ups in the traditional sectors will not even aim for 5x in three to five years.

Family, friends and bank finance are the only option for this set.
Eighth, credit guarantee enhancement by Rs 500 crore.
Credit guarantee is potentially the most powerful tool available with the government for start-ups.

Among my four start-ups over the last 15 years, credit guarantee was the only government support that proved accessible and helpful with relatively low effort and transaction costs.

Obviously Rs 500 crore is likely to be increased significantly at some point.
Ninth, tax exemption on capital gains from start-ups provided the investment is in the government's fund of funds.

This appears like one of those tax exemptions that the FM wanted to eliminate.

Tenth, tax exemption on profits to support working capital requirements. This tax incentive is liable to be hijacked by established firms creating new entities to avail of the exemption. Both these tax breaks will need to go when the FM starts to remove tax exemptions.

Eleventh, both VCs and incubators will get tax exemption on investments at a value greater than "fair market value" (FMV).

The government will need to remove all taxes on investment in the future, whether below or above the FMV.
In sum, this government is trying to address an important problem. But economic policy of the future will be about the government doing less.

With time the start-up action plan will need to be tweaked and will need to move in the direction of removing both hurdles and privileges.

The stated objectives of the PM and FM have all been about this, but even they will find it difficult to guard their own government against takeover by forces of legacy.

I have often asked the question - has anyone ever succeeded in using instruments of legacy to remove legacy? I think it is very difficult, but possible.
The writer is an economist.