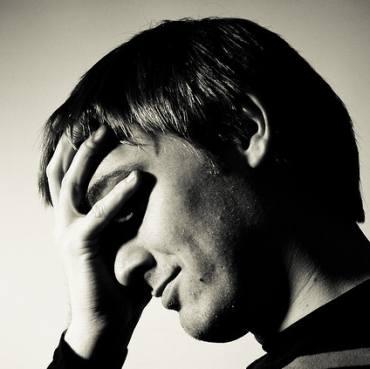 Allowing it to lapse leaves you unprotected and can, in some cases, cause loss of premiums paid, experts tell Sanjay Kumar Singh.
Persistency level, which shows the percentage of an insurer's policies that are still in force after a certain period of time (say, one year, three years, or five years), is low in India.
The median level for five-year persistency in life insurance is 28 per cent (Source: Handbook of Indian Insurance Statistics), which means that half the insurers are able to retain less than 28 per cent of their policies after this duration.
The Reserve Bank of India Committee on Household Finance, in its recent report, flagged low persistency as a major concern, saying: 'Households do not understand the impact of lapsation on their future claims to benefit.'
Why low persistency?
Experts attribute a variety of reasons for the low persistency of life insurance policies.
"Customers sometimes buy a policy without understanding its terms and conditions properly. This leads to disillusionment. They allow the policy to lapse when they perceive that it is not going to help them meet their financial goals," says Lalitha Bhatia, chief operating officer, IDBI Federal Life Insurance.
Such purchases happen most often when policies are bought in a hurry for the purpose of tax-saving rather than to meet the primary need for protection.
Financial crises caused by illness or loss of job, high expenditure incurred during a marriage or festive season, etc, are other factors that cause people to allow their policies to lapse.
The incentive structure of agents causes many to churn policies.
"The upfront commission on the sale of a life insurance policy is higher than the trail commission. So instead of encouraging you to continue with your old plan, the agent could churn you from one plan to another," says Deepesh Raghaw, founder, PersonalFinancePlan.in, a Sebi-registered investment advisor.
If you have been sold a bad policy and realise this within a year, it may perhaps be okay to allow the policy to lapse even at the cost of losing out on the premium entirely.
Otherwise, experts advise that customers should purchase an insurance policy after doing proper due diligence or getting advice from a reliable source. Having purchased a policy, they should stick to it for its tenure.
The foremost reason for not allowing a policy to lapse is loss of risk protection.
"The lapse of a life insurance policy means that you will not get death benefit or maturity benefit," says Naval Goel, chief executive officer and founder, PolicyX.com. Moreover, reinsuring becomes difficult.
"If you want a cover in the future, you may have only a few options as the top insurers may hesitate to insure you based on your history," adds Goel.
Unit-linked insurance policies (Ulips) come with a lock-in, so you can withdraw your money only after five years. Suppose that you surrender the policy after paying two premiums.
The insurer will deduct certain charges and then transfer the balance to the Discontinued Policy Fund.
The insurer can charge a fund management fee not exceeding 0.5 per cent of fund value. Your money will earn four per cent interest until withdrawn.
In case of a traditional policy, you could lose money if you stop paying the premium early.
"The surrender amount for the initial seven years is fixed by Irdai (the Insurance Regulatory and Development Authority of India). From the seventh year, what you are paid depends on the insurer's policy (approved by Irdai)," says Goel.
If you quit before paying the second premium, you get no money. If you quit in the third year, you get 30 per cent of the premiums paid. Between the fourth and seventh year, you get 50 per cent of the premiums paid.
Photograph: Kind courtesy Michael Clesle/Creative Commons