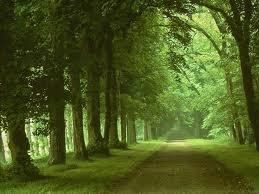 The Green Climate Fund pledged by developed nations to foster climate-friendly development in poor and developing countries would be operationalised soon, as demanded by emerging economies like India and China.

Speaking at the UN Climate Conference, Co-Chair of the Green Climate Fund board, Manfred Konukiewitz on Wednesday said that the Fund is on target and will soon be ready to help developing countries foster climate-friendly development.

The Green Climate Fund (the Fund) is a new multilateral fund that was agreed by parties at the 2010 United Nations Framework Convention on Climate Change conference in Cancun, Mexico.

Konukiewitz, however, did not spell out how much money developed countries would put in initially for poor nations' climate-friendly development.

"Climate finance is a critical part of the international efforts to combat climate change and address ever more serious climate change impact, as discussions in Warsaw have made clear.

"The Fund is stepping up its work to deliver effective results in developing countries and ensure that the impact of funding for adaptation and mitigation are maximised," Konukiewitz said.

"The Board of the Fund has agreed on a number of significant decisions that define a clear work plan for the Fund to operate.

"The Fund can and will promote a paradigm shift towards low-emission and climate-resilient
development," the official said.
Full implementation of previous Climate Conference decisions, including the early and substantive operationalisation and capitalisation of the Green Climate Fund is a key demand of countries including India and China.
"The swift operationalisation of the Green Climate Fund is critical to helping developing countries adapt to and cope with the worsening impacts of climate change," stressed Mary Ann Lucille Sering, Secretary of the Climate Change Commission of the Philippines.
"We are committed to exercising leadership and ensuring the essential requirements are fulfilled by September 2014 so money will start flowing to countries that are in need and most vulnerable," the official said.
At its October meeting in Paris, the Board agreed to a work plan towards the initial resource mobilisation of the Fund.
It also affirmed that readiness and preparatory support are strategic priorities for the Fund.
During the High Level Segment of the climate conference here, Konukiewitz and other Board members have been meeting with government leaders from developed and developing nations.
The Fund's purpose is to make a significant contribution to international efforts to limit global warming to 2 degrees Celsius over pre-Industrial Revolution levels, by providing support to developing countries to help limit or reduce their greenhouse gas emissions, and to adapt to the unavoidable impact of climate change.